JCB Builds Upon JS Excavator Success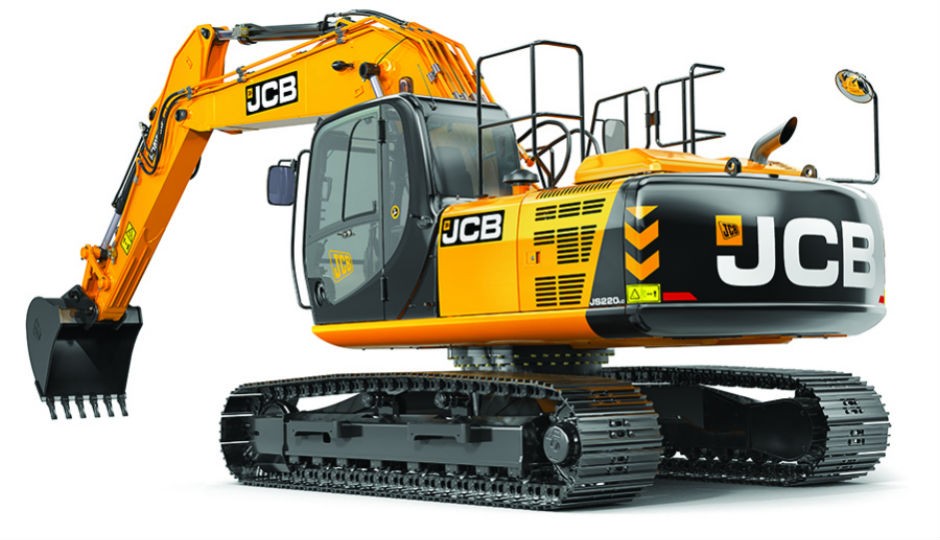 JCB is further improving its JS range of excavators, with the introduction of Tier 4 Final engines in all models from the JS145 to the JS220. Body styling has also been updated to incorporate improved access to the superstructure of the machines and increased cooling capacity.
JCB's EcoMAX Tier 4 Final engine employs Selective Catalytic Reduction (SCR) with a Diesel Exhaust Fluid (DEF) to meet the 90% reduction in oxides of nitrogen (NOx) that is required by Tier 4 Final regulations. The JCB EcoMax engine has no requirement for a costly Diesel Particulate Filter (DPF) or for regular regeneration, that can often call for the machine to stop working while the DPF is cleaned.
The SCR unit looks similar to a standard exhaust. However the DEF, is stored in a separate tank on the machine and injected into the exhaust stream before the SCR catalyst. As it reacts with the exhaust gases, the DEF turns into ammonia and water, with the ammonia entering the catalyst and reacting with NOx molecules to form harmless nitrogen and water.
DEF levels are continually monitored by the machine's SMART electronic control unit, with the operator given a warning as the fluid levels reach 15%. If the machine continues to work with low levels of DEF it will enter a limp home mode, with reduced power and engine speed, to ensure that the fluid tank is refilled and the SCR system remains effective.
JS models equipped with a DEF tank also benefit from a larger filler neck on the diesel tank, to allow faster refueling. A new pop-up in tank fuel indicator has also been installed to prevent over filling of the tank. In addition, to assist with regular maintenance, JCB has installed fuel taps to the feed side of the fuel filter, preventing fuel loss during service work.
JS220 series machines also benefit from the latest generation Kawasaki hydraulic pumps, which are 3% more efficient than the previous pumps used in the Tier 4 Interim machines. The hydraulic pumps produce increased flow, which allows the machine to run the engine at lower rpm for the same hydraulic output, cutting fuel consumption and noise levels.
Tier 4 Final models also have a 34% larger cooling pack, with both the charge air cooler and the air conditioning condenser now both fully hinged to allow easy access for cleaning. It is now easier for the operator or service technician to access the engine and top of the upperstructure thanks to new steps and handrails, allowing three-point access and egress at all times, improving safety.
JCB's proven LiveLink telematic system has been enhanced, offering fleet managers and owners remote access to fuel consumption and operating data for the machine. This allows the manager to see which operating modes have been used and to determine how the equipment is being used on site.
Related Articles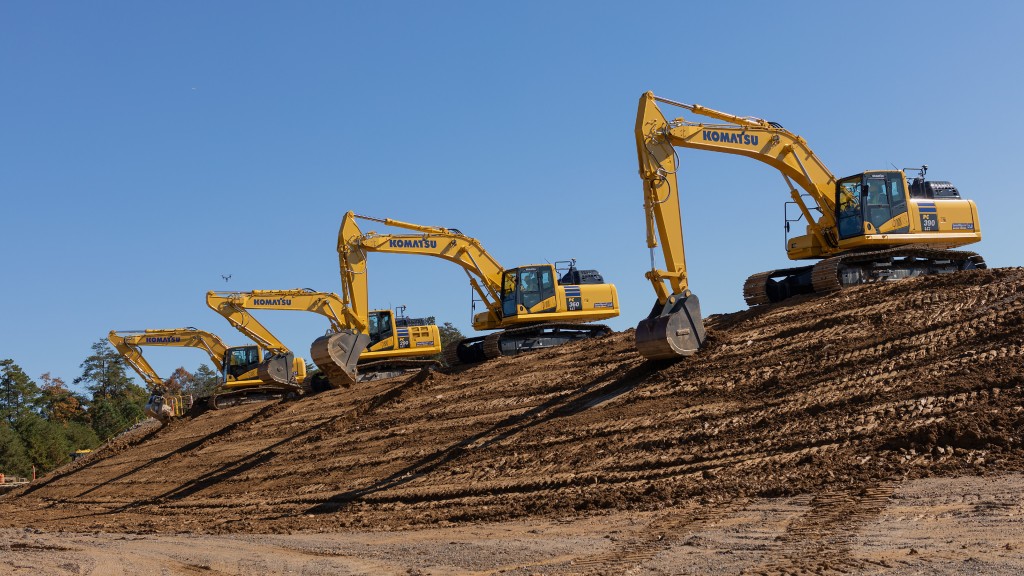 Intelligent Machine Control 2.0 from Komatsu adds productivity to excavators