HARTL CRUSHER Launches Mobile and Compact 2-deck Screening Plant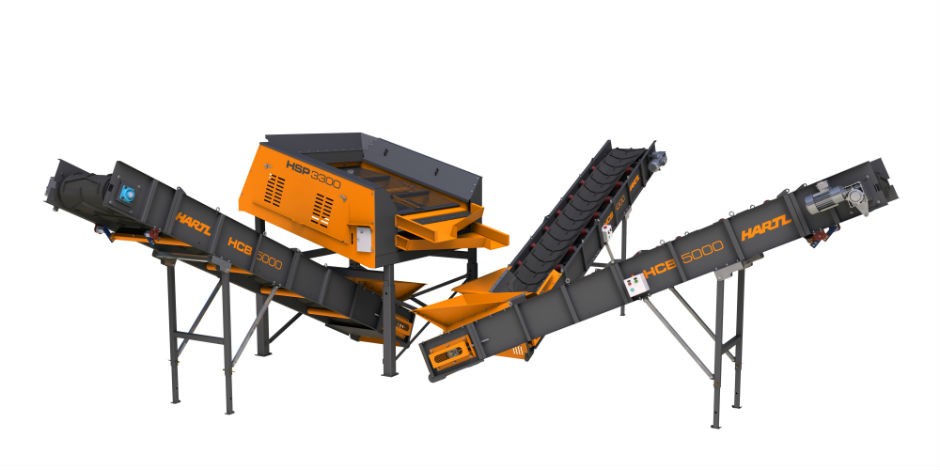 After a successful 2014, in which product was sold in 39 countries, 24 of them outside Europe, HARTL proudly presents its latest product at this year's MAWEV in Enns / Austria, Stand B8 as well as at Intermat in Paris / France, Stand C033 E2 & E2 Paris Demo G04. A highly mobile, compact 2-deck screening plant: HARTL SCREEN PLANT - HSP 3300
The screening plant stands out with its extremely compact design and high screening efficiency; depending on the material, throughput can reach up to 90m3/hour.
"The main advantage lies in the screen box's electro-hydraulic drive which provides more power than comparable pure electric drives and is also much more robust and durable. At the same time, with this drive system the speed of the screen's rotation is continuously variable and a reversal of rotation direction is also possible.
The screen box is spring mounted and thus provides the best power transfer for both screen decks.
All components are high quality and are designed with component protection in mind", says Georg Haberfellner, chief designer at HARTL CRUSHER.
This product is used in natural stone processing as well as in the classification and refinement of recycled materials. The screener is also perfect for use in road construction and earthworks as well as forest road construction and excavations.
The screen plant expands the existing range of products in so far as it is the perfect companion to the HARTL Bucket Crusher and Bucket Screener.
When directly fed by a bucket crusher, up to three categories of material can be produced, in combination with a bucket screener this can even be increased to four!
As a perfect complement, HARTL offers the appropriate conveyor belts – in short HCB. The conveyor belts are also electrically driven and provide a maximum discharge height of 2.5 m. The folding mechanism guarantees simple belt changing and reduces transport dimensions to a minimum.
The screening system, including conveyor belts, has an electrical power consumption of only 14 kW.
The benefits for the user are obvious. The flexible, mobile and cost effective separation of natural stones or recycled material – on-site – with minimum space and time requirements at the lowest cost! An investment that quickly pays for itself – as with all HARTL products.
Related Articles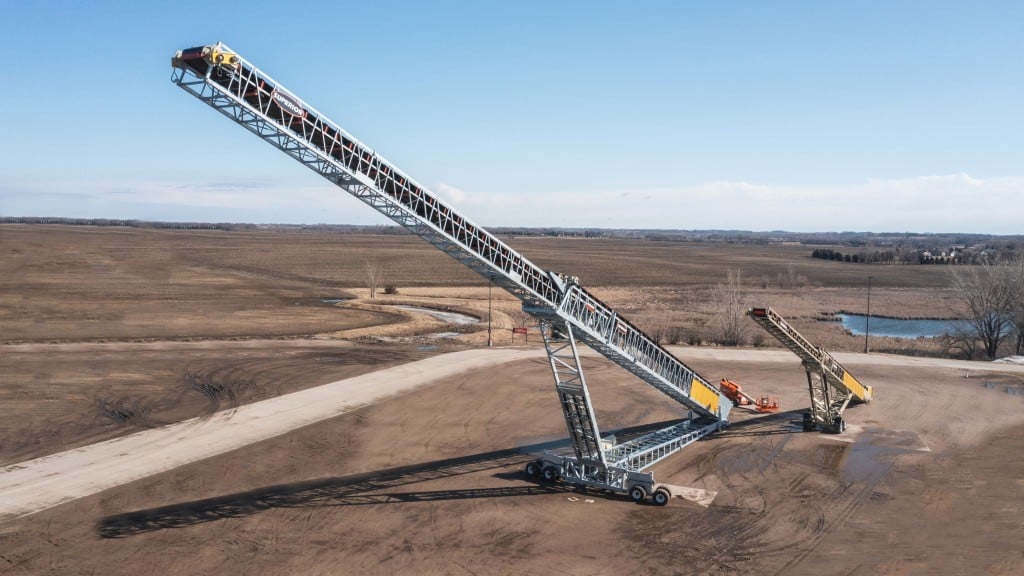 Ault Equipment becomes new dealer for Superior equipment in Ontario, Quebec, and Maritimes