New Takeuchi TB230 and TB240 TIER 4 Excavators Now Available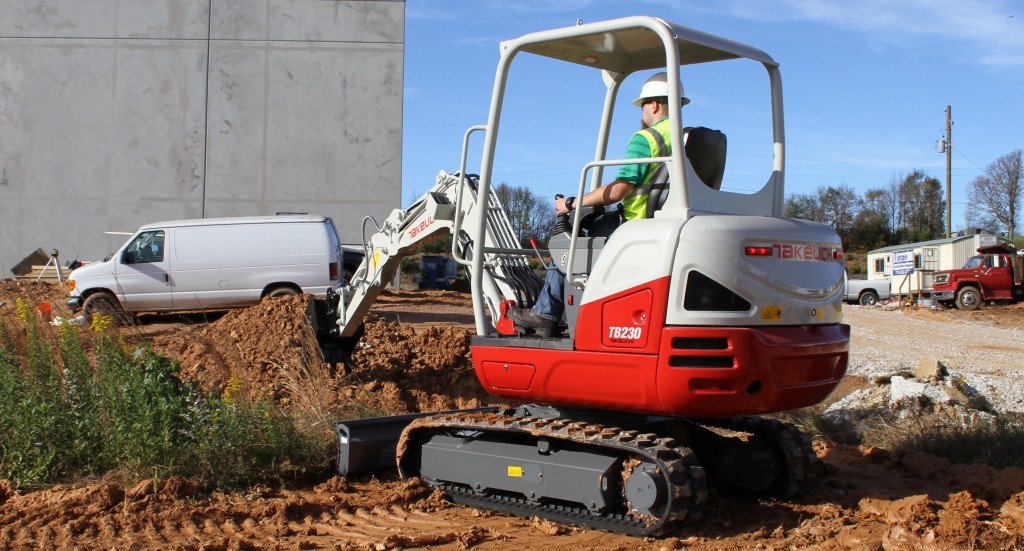 Takeuchi-US, has updated their excavator model lineup. The all-new Takeuchi TB230 and TB240 compact excavators share the same design philosophy as the recently introduced TB260 — delivering increased performance, greater working range, improved operator comfort, and improved serviceability.
These new models represent some of the most advanced compact hydraulic excavators available today, featuring EPA Final Tier 4 compliant engines, greater hydraulic performance, advanced multi-function electronic displays as well as spacious operator stations with precision pilot controls, improved visibility and deluxe suspension seats.
TB230
With an operating weight of 6,607 pounds, and a bucket breakout force of 6,471 pounds, the TB230 is characterized by its sleek redesigned exterior, which offers better visibility and improved service access. The well-appointed operator's station includes a multi-function monitor, function switches, electronic throttle control and precision pilot controls with a proportional slide switch to control auxiliary hydraulic functions.
The TB230 features a 24.4 horsepower (hp) Final Tier 4 computer-controlled Yanmar engine that delivers smooth efficient power.
TB240
With an operating weight of 8,289 pounds, the new TB240 compact excavator delivers an impressive 9,959 pounds of bucket digging force — nearly fifteen percent more than the previous TB235. The Tier 4 computer-controlled Yanmar engine provides over 35 gross hp, an increase of over 20% and features new working modes: Eco and Power for greater performance.
Featuring the same precision pilot controls that operators have come to expect on Takeuchi excavators, the machine has been upgraded to include adjustable auxiliary flow settings so multiple attachments can be set-up; greatly improving the versatility. The TB240 features a reinforced boom with large gusset reinforcements for improved strength and durability. The body has been redesigned to allow for ground-level panoramic serviceability, eliminating the need for a tilting operator station.