Cat pavers feature new screed heating system, oscillating bogies and high visibility touchscreen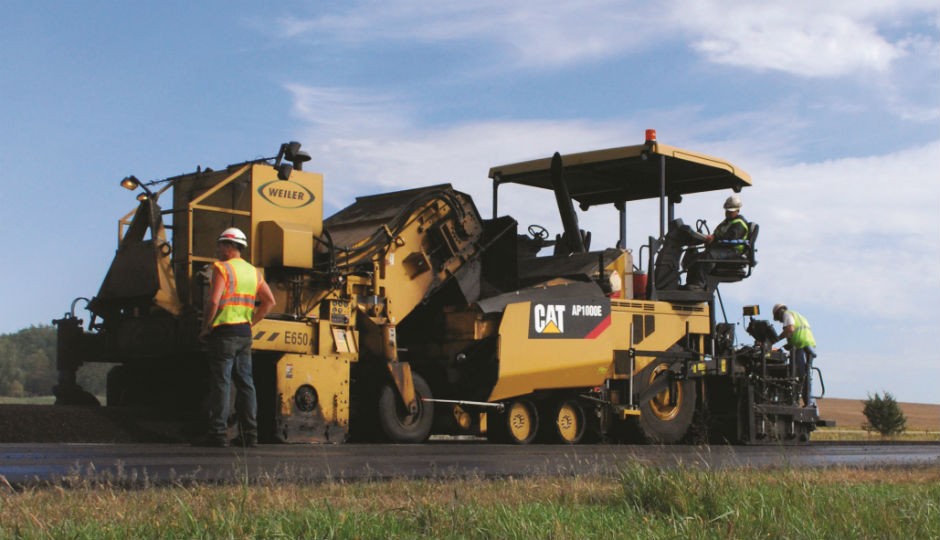 An integrated generator, the power behind a new screed heating system on the AP1000F and AP1055F asphalt pavers, is directly connected to the paver engine. The screed can reach operating temperature in approximately 15 minutes, compared with the previous 30 to 45 minutes. Also, the F-Series pavers run at about 1,300 rpm, reducing sound levels which can lead to earlier start times in residential areas.
The 167 kw (225-hp) Cat C7.1 ACERT engine meets EPA Tier 4 Final emissions regulations. On some F-Series models, a Tier 3, 186 kW (249-hp) engine is available Eco-mode is standard and when used with automatic engine speed control, it manages engine rpm to optimize fuel economy, reduce sound levels and keep the paver running smoothly. Touchscreen high-visibility, colour displays provide increased flexibility for operating and adjusting the machine. New features are controlled through the touchscreen while the most frequently used functions are still controlled by switches.
Screed-heating-system diagnostics enable uninterrupted paving in the event a screed temperature sensor fails. The system automatically compensates, allowing consistent, uninterrupted paving.
Ratio control for the conveyors can now be controlled from the screed. Previously only the tractor operator could control conveyor ratio. Likewise, the tractor operator can now adjust mix height for increased flexibility. A pendant control that enables the screed operator to stand alongside the machine is now available.
Paver operators can make various screed adjustments without leaving their seats. Cat Grade Control now can be operated from the tractor consoles if desired. A single-button autofeeder system does the work of four switches. An auto-fill button alternates between running the augers and conveyors, helping operators build a proper head of material from the start.
The F-Series pavers feature innovative undercarriages with fully-bogied support rollers that maintain contact with the surface, regardless of irregularities. The oscillating bogies minimize deviations and tow-point movement, leading to smoother mats.
The Mobil-Trac System (MTS) features oscillating bogies and a rubber belt instead of the standard steel track. The rubber belt is friction-driven, and is available with treaded or smooth tracks. MTS enables travel speeds that match the pace of wheeled pavers. The system essentially combines the traction of track pavers with the speed and mobility of wheeled pavers. Enhanced maneuverability is another key benefit.
Wheeled F-Series pavers offer sixwheel drive as an option, with 200 percent more front-pull force over previous models. A front-wheel assist or fourwheel drive option increases front-wheel pull-force by 50 percent over previous models and a new radial tire offers an additional increase.
Three screed options are available: SE60 V, SE60 V XW and the SE60 VT XW. The XW models share common frame structures, with the V XW providing vibratory only and VT XW offering vibratory and tamper bars.
Screed extensions are equipped with exclusive two-speed proportional control for better response and control.
Related Articles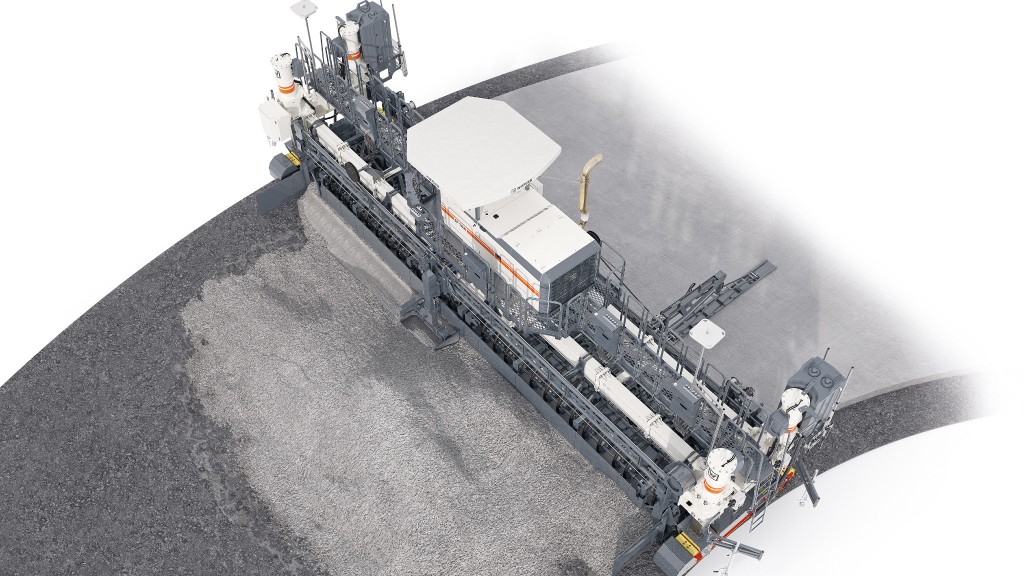 Wirtgen inset slipform paver designed for versatility and efficient operation