Peterbilt Names Camions Excellence Peterbilt The Paccar MX Engine Dealer of The Year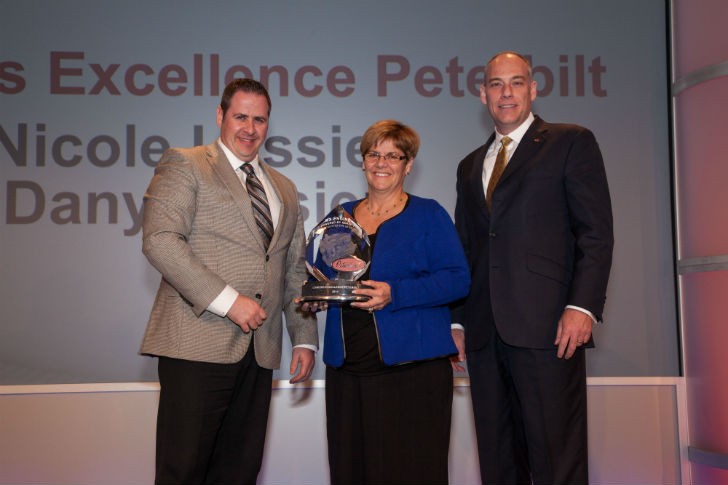 Quebec-based Camions Excellence Peterbilt was named the 2014 PACCAR MX Engine Dealer of the Year by Peterbilt Motors Company during its annual Dealer Meeting.
"We are honored to be named the MX Dealer of the Year for our sale and support of this efficient, reliable engine that helps our customers achieve higher levels of fuel economy while reducing their operating costs," said Dealer Principal Nicole Lussier. "I thank all of our more than 220 team members for continually achieving higher levels of performance, not just in terms of the MX engine, but throughout all areas of our operations."
The award was presented to Nicole and Dany Lussier, both Dealer Principals of the four-dealership group, during Peterbilt's annual Dealer Meeting in Scottsdale, Ariz. In addition to the dealer awards, the two-day business meeting included presentations and breakout sessions covering market trends, product and service features, and new dealer/customer technologies.
"Camions Excellence Peterbilt exemplifies exceptional commitment and support of this outstanding engine," said Darrin Siver, Peterbilt General Manager and PACCAR Vice President. "Their support of the MX-13 engine is impressive with a knowledgeable sales force, ample parts inventory and skilled, factory-trained technicians."