Refined D3K2, D4K2, and D5K2 Model Dozers Deliver New Production-Enhancing Features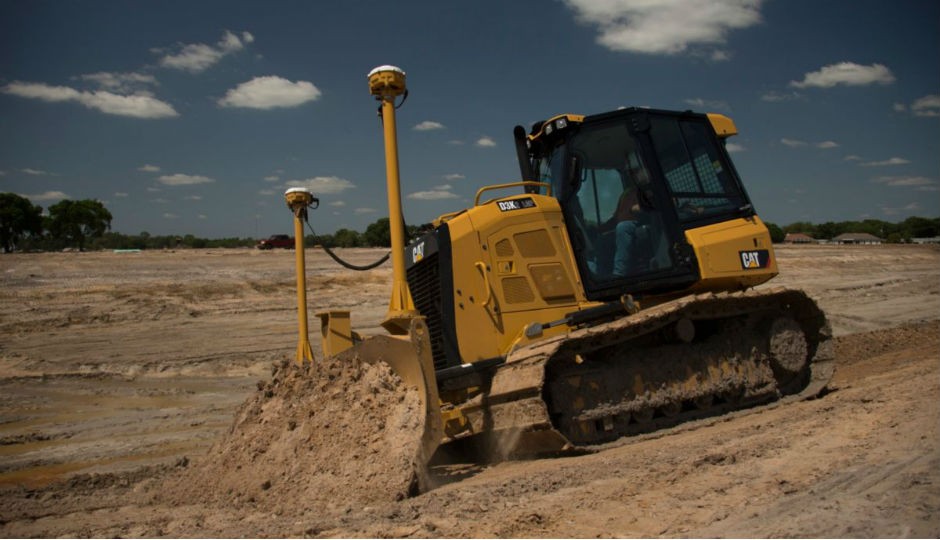 The new Cat D3K2, D4K2, and D5K2 Track Type Tractors have a refined design that includes engines meeting U.S. EPA Tier 4 Final/EU Stage IV emissions standards and new features and options that further enhance performance in utility and grading applications. The new models add customer value with such features as Automatic Traction-Control, Slope-Indicate, and available Slope-Assist, while retaining the premium features of their predecessors—hydrostatic drive, Stable Blade and Power Pitch systems, Eco Mode, and spacious, well-appointed operator's stations with improved climate comfort features.
With respective power ratings of 80, 92, and 104 horsepower (59.7, 68.8, and 77.6 kW), the new models all use the Cat C4.4 ACERT engine, which meets the most stringent emissions standards with only the Cat NOx Reduction System (cooled exhaust gas recirculation), maintenance-free diesel oxidation catalyst, and selective catalytic reduction system.
Efficient grading
Precision blade control for grading applications remains a primary design objective for K2 models, which feature new systems that contribute significantly to increased productivity and reduced operator fatigue.
Automatic Traction Control, new for the K2 models,reduces track slippage when the machine encounters maximum load conditions. This feature, which does not require operator interaction as did the previous traction-control system, automatically adjusts machine operating parameters to keep the machine moving steadily and productively through the cut, minimizing the operator's need to continually adjust the blade to prevent stalling. The net results are more consistent grades, reduced operator fatigue, and substantially improved undercarriage life.
Also new for the K2 machines are the standard Slope Indicate and available Slope Assist features. Slope Indicate accurately displays the machine's blade cross-slope direction, as well as its main-fall (fore/aft) direction, eliminating guesswork and allowing operators to grade with assurance.
Slope Assist facilitates achieving the required main-fall by automatically maintaining pre-established blade angles. Consistent grades are attained more quickly with the system, fill materials are conserved, and less-experienced operators are more productive. The system is part of the Cat AccuGrade™ Ready attachment, allowing the system to be easily upgraded to 3D capability.
Control, comfort, durability
The Eco Mode system for the new track-type tractors is designed to improve fuel economy up to 20 percent by reducing engine speed in less-demanding conditions. Two settings—Forward/Reverse or Reverse Only—are selected via the rotary throttle, and once set, Eco Mode controls engine speed at optimum levels, delivering maximum speed and power when required.
The operator-selected Stable Blade feature complements the operator's blade-control input, resulting in finer control and more consistent grades. Complementing Stable Blade is the available Power Pitch feature that allows the operator to adjust blade pitch hydraulically on the go— more aggressive forward angles for loading the blade, less-severe rearward angles to carry the load. Power Pitch can boost productivity as much as an estimated 6 percent.
The well-appointed operator's station includes single-lever travel/steering control and single-lever blade control. More efficient air conditioning is a standard feature with the available enclosed ROPS cab, and for ultimate operator comfort, an available package provides a heated/ventilated seat and heated (joystick) control handles, switch-activated.
The Cat Product Link telematics system, satellite- or cellular-based, is standard on the new models and includes a 36 month connection subscription to the web-based VisionLink interface for generating summary reports that assist in effective fleet management.
To ensure optimum performance and long-term durability, undercarriage choices include extra- long (XL) and low-ground-pressure (LGP) configurations. An additional LGP configuration includes 30-inch (762 mm) track shoes. Sealed and Lubricated Track (SALT) and SystemOne undercarriage systems are offered to provide the lowest operating costs in specific operating conditions.
Related Articles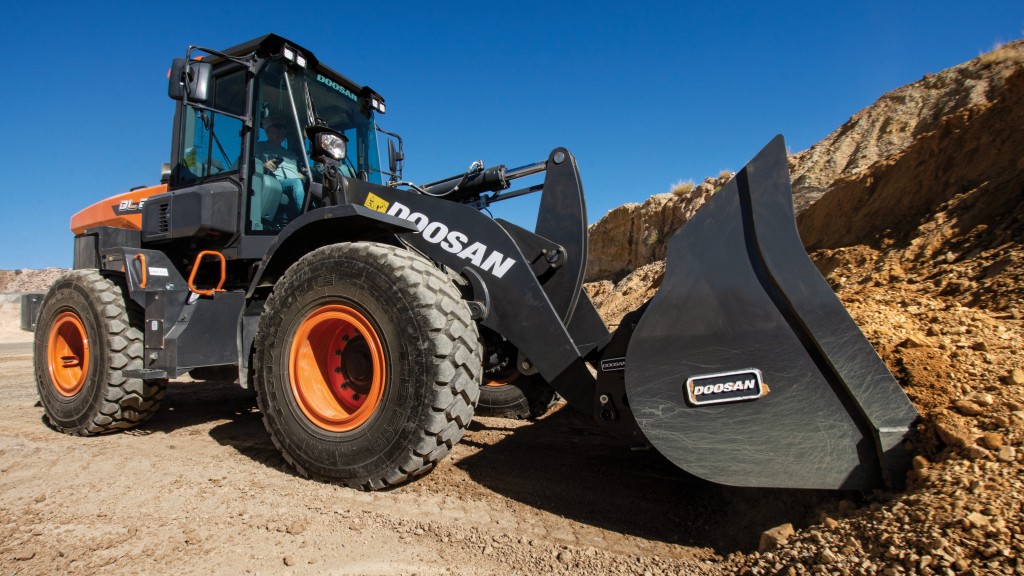 Smart technologies improve operator abilities on Doosan DL250-7 wheel loader