McCloskey International's New J Series Crushers Set to Debut in North America at AGG1
Unveiling at industry show allows visitors a first look at new crusher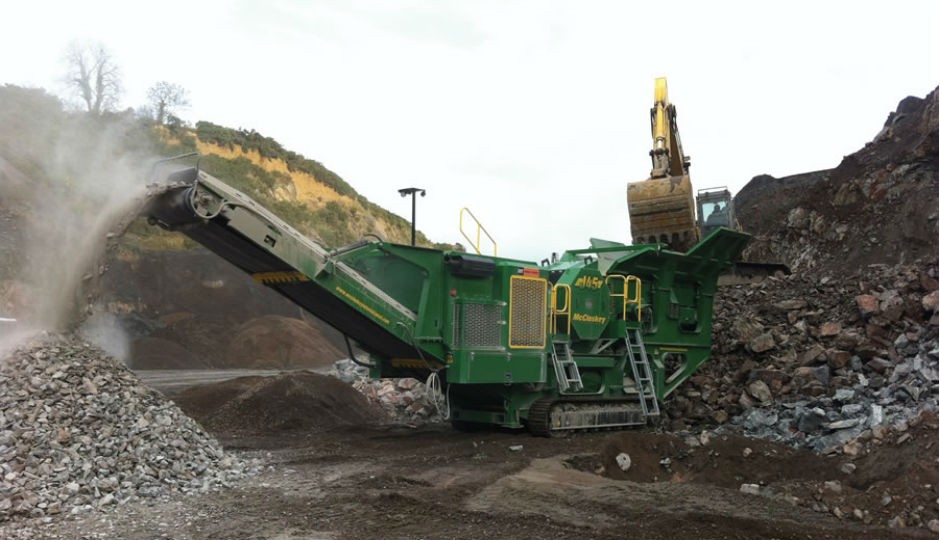 AGG1 visitors will get a first look at McCloskey International's new jaw crusher, the J45, in Baltimore, Maryland March 17-19, 2015. On display at Booth 1064, the J45's true 45" x 27" jaw, with both level and load sensors, ensures the most efficient material handling across applications. The new model joins the redesigned V2 Series jaw crushers coming to the market, including the J40 V2 and the J50 V2.
Also being introduced is the J45R, which allows operators to produce a crushed and screened final product with one machine. Like the J45, the J45R boasts a 14'-10.2" x 7'-3/4" hopper with close to 9 cubic yards (6.8m3) capacity. The 5' x10' Screenbox features McCloskey "High Energy" technology, with adjustable speed. Rugged and versatile, both models have undergone rigorous field-testing to ensure the reliability required for the toughest projects around the globe.
"We've had the new J Series out with customers in the field for over a year now," said John O'Neill, Vice-President Sales and Marketing for McCloskey International." "We based the changes to the design on customer feedback. Once we incorporated their feedback, we sent it back into the field for their assessment. All have come back saying their production has increased substantially, and their processing of materials in a number of formats is even more efficient than before."
AGG1 is seen as the perfect opportunity for McCloskey International to introduce the new features and benefits of the J Series jaw crusher line. The J40 and J50 crushers have been enhanced with a number of production boosting features, including heavier flywheels and cheek plates, and are optimized for Type 1 crushing applications.
In addition to the change in the cheek plates and flywheel, a steeper nip angle allows for better crushing in the mid and upper chamber sections, and ultimately delivers better jaw die utilization. Combining these enhancements, both the J45 and J45R have the power and production of much larger crushers in a smaller and more efficient footprint. A faster jaw speed also delivers more production with more material passing through the crushing chamber.
The J45 and J45R feature a TEDD panel that is more concise, and easier to understand. For quarries with multiple equipment operators, training is reduced as the panel is easy to read, and displays more functions in an intuitive manner.
All the McCloskey J Series V2 crushers feature:
Increased jaw speed leading to better reduction and product being processed faster through the crushing chamber
Longer fixed jaw die for more capacity
Deeper nip angle delivers better jaw die utilization.
The TEDD control panel is more concise, and has more functions. It is also easier to read and easier to understand.
Cheek plates and flywheels are heavier and better balanced for increased efficiency
Over the past twelve months McCloskey International has continued to add new international dealers across all regions to represent the number of new products that were added to the company's portfolio. Many of these dealers will be attending
AGG1 2015
, and visitors will be able to connect with them during the show and after.
Related Articles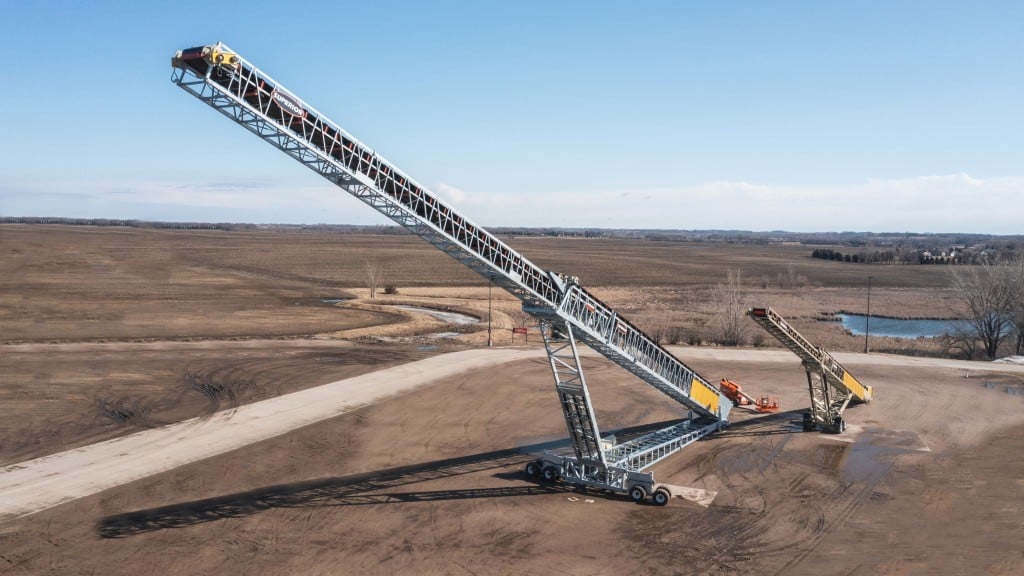 Ault Equipment becomes new dealer for Superior equipment in Ontario, Quebec, and Maritimes