First Drilling Group Acquires Kirkey Specialized Drilling & Consulting in Sudbury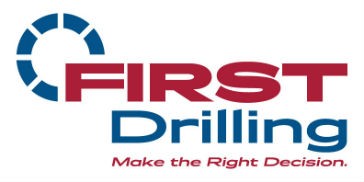 First Drilling Group has announced that it has acquired Kirkey Specialized Drilling & Consulting, located in Sudbury, ON, Canada. The drilling contractor provides surface and underground specialty drilling and production drilling services.
This acquisition represents a key step in the execution of First Drilling's strategic plan, as the company expands both geographically and in its service offerings.
"In acquiring Kirkey Drilling, we are expanding our geographic footprint into Canada, one of the largest underground drilling markets in the world," says Kyle Rhoderick, CEO of First Drilling Group. "We are also diversifying our services to add specialty underground drilling, primarily infrastructure, long hole and raise drilling. This compliments our extensive fleet of Cubex and multipurpose underground rigs"
Kirkey Drilling will benefit from the knowledge and financial resources of a large global organization. "In joining First Drilling Group, we will be able to propel our growth into global markets beyond our home base in Sudbury," says Matt Farr, who with his partner, Bill Hancharyk, started Kirkey Specialized Drilling & Consulting in 2007.
In a testament to the skillset of the owners and their commitment to the strategic vision, the management team at Kirkey Drilling will remain intact, ensuring continuity for their customers and strengthening the First Drilling leadership team.
"We are fortunate to find in Kirkey Drilling shared values with First Drilling, strong leadership from which we can mutually benefit, and an excellent safety record," says Rhoderick. "Our two organizations are a perfect fit." "When we set out to find companies to join forces with, operating culture and company values are at the top of the list. These foundational values are what anchors the company and allows it to enjoy long term sustainable growth and success."
The acquisition brings additional drills to the fleet at First Drilling Group. Kirkey Cubex drills will expand the Cubex fleet that First Drilling currently has across the USA, Australia and South Africa. Underground production drills, and Kirkey's unique excavator mounted surface percussive drills will add new capabilities.
The Kirkey Drilling team will also benefit from adding the unique First Drilling capabilities to their service offering in Canada, including underground reverse circulation drilling, underground multipurpose drills, and underground and surface diamond core drilling.
With this acquisition, First Drilling Group will be actively supporting the mining market locally in Sudbury and in other parts of Canada.