Sandvik's New Prisec 3 CI531 & CI532 HSI Crushers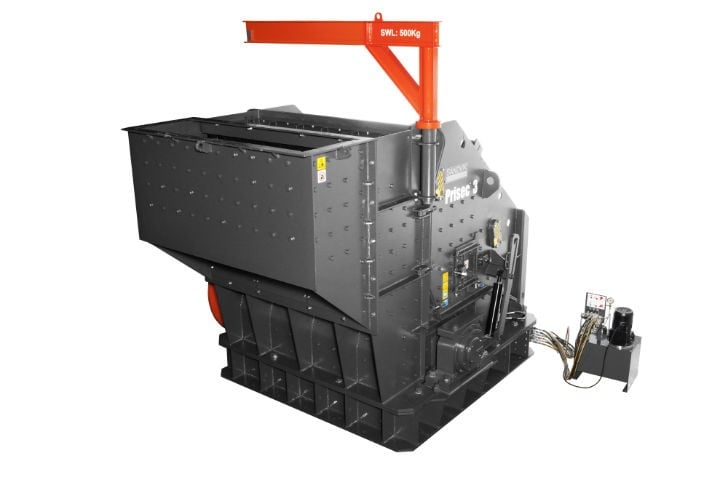 Sandvik Construction has announce the launch of the all new CI531 primary and CI532 secondary, Prisec 3 Horizontal Shaft Impact (HSI) crushers. These new generation crushers provides customers with a low capital cost solution, optimum performance and good cubical shape, while ensuring the lowest operating cost per ton for a wide range of materials and applications.
The latest additions to the CI500 Prisec Horizontal Shaft Impactor (HSI) range of crushers, the Prisec3 primary CI531, and the secondary CI532, have been developed to deliver exceptional rates of productivity and efficiency. As with the rest of the Prisec range these new HSI crushers possess the ability to be configured into either a primary or secondary crusher operating mode and with this unique, exclusive to Sandvik, patented design, providing customers with unparalleled adaptability. Additionally single stage crushing is also a possibility with the ability to recirculate material to the primary versions of the crushers.
Sandvik's revolutionary all new design of crushing chamber ensures even greater reduction ratios than have been previously obtainable. Furthermore the Prisec 3 crushers are able to easily produce impressive reduction ratios through the use of two uniquely designed curtains, which have traditionally required a three curtain configuration crusher. As well as enhanced productivity, this means fewer wear parts and reduced maintenance.
The CI531 and CI532 Prisec 3 are equipped with an infinite hydraulic curtain adjustment combined with a brake positioning system which relieves pressure, and setting, when un-crushable objects enter the crusher. No hydraulic power is required during normal operation, thus saving on operating power and reducing total power consumption. Both first and second curtains are infinitely adjustable via the Sandvik's patented adjustment / braking system which is located on the cross beams of the crusher. This system gives hydraulic adjustment of both curtains, via the standard supply electric hydraulic power pack.