Ritchie Bros. Sells CA$73+ Million of Equipment in Final Edmonton Auction Of the Year
In 2014 Ritchie Bros. sold more than 32,500 items for CA$569+ million in Edmonton, AB, a 29 percent increase compared to CA$440+ million last year
Ritchie Bros. Auctioneers sold more than CA$73 million (US$63+ million) of heavy equipment and trucks in Edmonton, Alberta on December 11 – 12, 2014. This was Ritchie Bros.' 6,000th auction in its history and the largest December auction ever. More than 4,700 equipment items and trucks were sold in the two-day auction. All items were sold without minimum bids or reserved prices.
"This was our largest year ever in Edmonton. We sold more than 32,500 equipment items over six auctions for CA$569+ million," said Jim Rotlisberger, Regional Sales Manager, Ritchie Bros. Auctioneers. "Last week we capped the year off with our largest December sale ever. We continue to carefully watch the impact of lower oil prices on many of our customers and look forward to assisting them in their future equipment dispersal needs."
Almost 6,200 bidders from 53 countries, including all Canadian provinces and territories, as well as 44 U.S. states, registered to bid in person or online for the auction. More than CA$47 million (US$40+ million) of equipment and trucks was purchased by Alberta buyers, while participants from outside the province purchased CA$26+ million (US$23+ million) for 36 percent of total gross auction proceeds. More than 4,000 of the bidders in the auction participated online and purchased almost CA$40 million (US$34+ million) of equipment.
Equipment in the auction was sold for 600+ sellers, including dump trucks, gravel trailers and a wheel loader for McPhee Construction Ltd., an Edson, AB-based contractor specializing in road maintenance for the oil patch. The company also operates gravel pits. McPhee Construction Ltd. have been buying and selling with Ritchie Bros. for more than 20 years.
"We recently ordered some new equipment so we came to Ritchie Bros. to sell our surplus gear," said Pat McPhee, President, McPhee Construction Ltd. "There was a great crowd at the auction last week and I was happy with the results. Good equipment brings good money and the Ritchie Bros. Edmonton auction always has a great selection."
Equipment highlights in the auction included: 110+ excavators, 95+ truck tractors, 90+ compactors, 75+ crawler tractors, 20 wheel loaders, 15+ articulated dump trucks and more.
Related Articles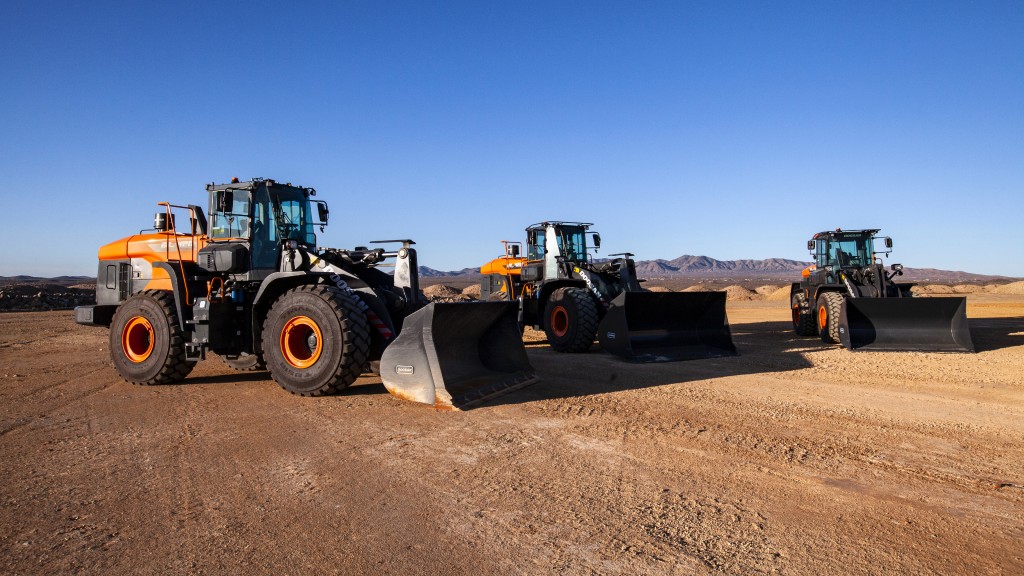 Four Canadian dealers recognized among Doosan's top 2021 North American dealerships