Danfoss Telematics Solutions Drive Efficiency, Profit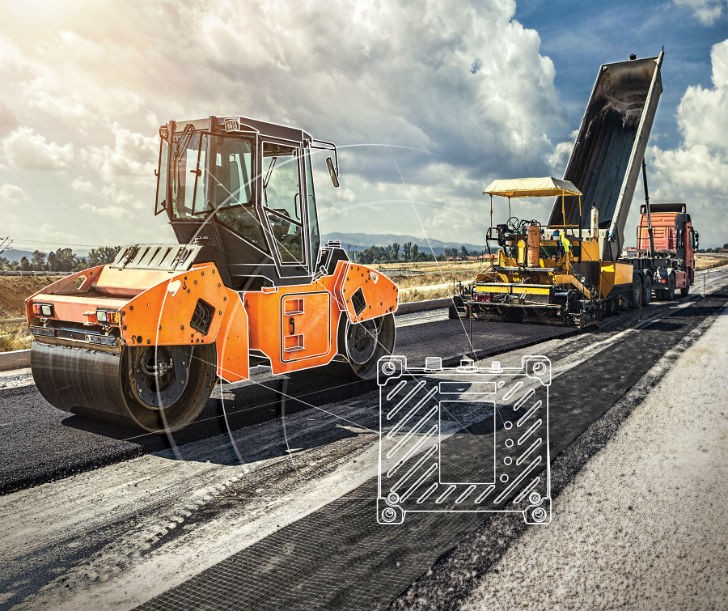 Danfoss has introduced Danfoss Telematics Solutions, a powerful and easy-to-integrate telematics platform for mobile off-highway equipment. While other telematics solutions offer bits and pieces of capability, Danfoss brings the comprehensive suite of telematics performance into an all-in-one system. Available for new machines and existing fleet retrofits, Danfoss Telematics Solutions utilize data to enhance equipment and increase end-user profitability.
Danfoss Telematics Solutions combine machine-integrated technology, satellite and cellular network connectivity, and a customizable, intuitive user interface to give fleet owners visibility of how, when, and where their equipment is used. A "plug-and-perform" design, comprehensive capabilities and flexibility differentiate Danfoss Telematics Solutions from other telematics systems currently on the market.
"Telematics has become a megatrend in heavy equipment industries as more and more companies see value in having a 24/7, real-time overview of their fleet," said Marco Tacke, product marketing manager of telematics solutions at Danfoss. "With Danfoss Telematics Solutions, we've drawn on more than 30 years of experience in electronics and applications know-how to develop a robust telematics platform that will drive efficiency and profit, enhancing OEM brands."
'Plug-and-perform' solution
Ease of integration separates Danfoss Telematics Solutions from other telematics systems available for mobile off-highway equipment. Through use of the Danfoss PLUS+1 platform, OEMs can implement telematics features that customers demand without the need for specific programming knowledge. The PLUS+1 platform also makes retrofitting equipment as easy as replacing a cable without the need to change a single line of software code. With Danfoss Telematics Solutions, customers can gain the benefits of telematics with only a minimal up-front investment.
"Danfoss Telematics Solutions offer our OEM customers the opportunity to 'plug-and-perform' rather than 'code-and-compile,'" Tacke said. "This saves significant time and cost during development, enabling customers to focus on their core competencies. We're excited to offer our OEM customers a way to instantly and affordably compete in the telematics-enabled machinery market."
Comprehensive capabilities
Compared to conventional solutionsDanfoss Telematics Solutions bring a comprehensive suite of telematics performance into an all-in-one system. Danfoss Telematics Solutions use a powerful, versatile, robust IT infrastructure and Web-based interface to gather, transmit, interpret and store data that is most valuable to the end user. The customizable interface is easy to use and accessible on mobile devices such as smartphones and tablets.
"Operations can use this data flow to better manage maintenance, minimize downtime, allocate resources and protect equipment," Tacke said. "Danfoss Telematics Solutions enable OEMs to offer customers an easy-to-use system that boosts efficiency and profitability. Once integrated, Danfoss Telematics Solutions create opportunities for OEMs to generate ongoing revenue streams through monitoring and service offerings."
Seamless integration
The Danfoss Telematics Solutions platform is open and flexible, allowing OEMs to create custom applications and services that offer a competitive advantage. Danfoss Telematics Solutions integrate seamlessly with the PLUS+1 development and service tools, allowing for real-time remote access to applications. All PLUS+1 service tool features are available for connected machines, allowing for adjustments to PLUS+1 application parameters or updates to PLUS+1 software. Danfoss Telematics Solutions bring added value by providing functional safety support.
Unlimited flexibility
Danfoss Telematics Solutions offer compliance with Global System for Mobile (GSM) wireless communication and Global Positioning System (GPS) technology, meaning every Danfoss telematics unit will function anywhere in the world.
This flexibility comes with excellent speed and cutting-edge performance of 3G/UMTS. HSDPA (High Speed Downlink Packet Access) and HSUPA (High Speed Uplink Packet Access) provide better and faster data upload and download, with even faster speed coming soon.
"Danfoss Telematics Solutions were engineered with the future in mind," Tacke said. "Our platform has the power and capacity to expand as telematics capabilities and needs continue to evolve. Our initial offering, the WS unit, is only the first release from the platform. We will continue to introduce robust telematics solutions that turn knowledge into value."