Gehl Unveils All-New Z25 Compact Excavator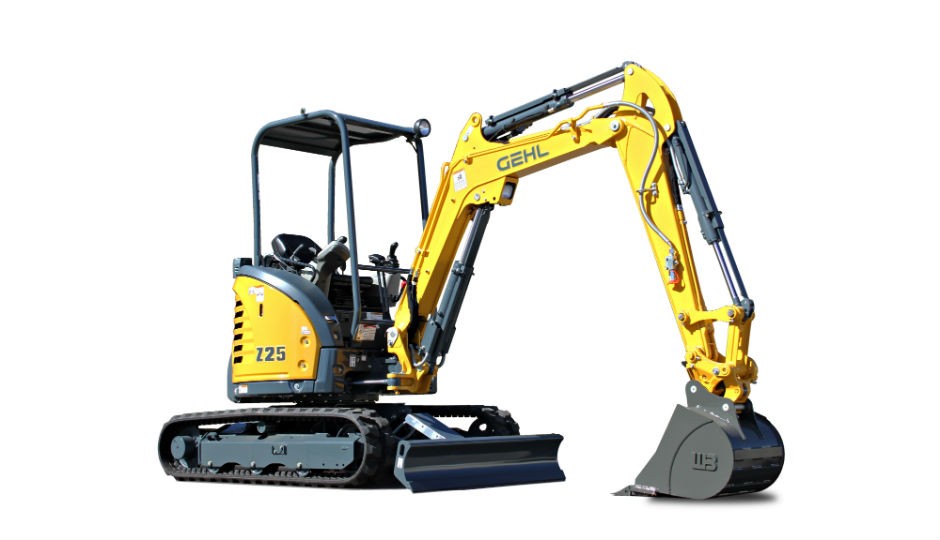 The all-new Gehl Z25 compact excavator brings 8 inches (203 mm) deeper dig depth and 8.3 inches (211 mm) additional reach at ground level compared to the previous model, the Z27. The new Z25 is equipped with a 20.4 hp (15.2 kW) electronically-controlled Yanmar Tier IV emissionscertified diesel engine. No engine regeneration is required on the Z25, reducing downtime on the jobsite. Low exhaust position on the machine reduces noise, increases safety and improves visibility.
Cold-weather starting is easy with an electric glow plug starting aid, reducing the need for block heaters or starting fluid. The controls on the Z25 include a proportional auxiliary hydraulic rocker switch with detent on the joystick. This allows the operator to adjust the hydraulic flow for precise attachment performance while keeping his/her hands on the joysticks. The operator can easily select standard ISO or an optional backhoe control pattern with a turn of a mechanical lever. The two-position, high speed travel switch is conveniently integrated in the blade control lever for easy accessibility.
A digital operator interface features an hour meter and clock, recordable maintenance history with adjustable time intervals and reminders, fluid levels, fluid temperature, and more. Machine hours can be reviewed for the past 90 days without starting the engine. Multiple language selections are also available.
The operator's compartment is designed with comfort in mind. A 4-way adjustable seat offers custom height, weight and backrest positions with a retractable belt. Elevated, folding travel pedals allow for additional foot room when performing stationary work. An optional cab enclosure with heat provides comfort and protection in extreme weather conditions.
Auxiliary hydraulic flow rate up to 13.6 gpm (51.3 L/min), paired with high system pressure up to 2,987 psi (206 bar), deliver more hydraulic muscle to power demanding attachments and deliver superior digging and breakout forces. The two-way and one-way auxiliary flow valve allows for direct-to-tank bypass, while return flow selection is standard equipment. Two variable and two gear pumps bring simultaneous operation without loss of power.
Serviceability is made easy on the Z25 compact excavator. Tool-free access panels give quick and easy access to the hydraulic tank, engine compartment, control valve, air cleaner and control pattern valve. A standard track drive system (compared to an offset track drive on the Z27) provides long life and allows for easy aftermarket track replacement.
The Z25, along with the other Gehl compact excavators, feature a Zero-Tail-Swing design to maximize productivity in confined spaces. The cast side protectors add armor at the base of the upper structure.
Other important performance features include a high-strength boom with sliding cylinder guards that protect the rods from damage. The Power-a-Tach hydraulic quick coupler enables attachment changes by the flip of a switch inside the cab. The operator leaves the seat only to engage and disengage the safety pin.
"With the introduction of the Z25, the newest addition to the Gehl compact excavator lineup, we were focused on our customers' requests for a smaller machine with improved performance and comfort," says Nathan Ryan, Product Manager for Gehl compact excavators. "The Z25 will replace the Z27, giving our customers a machine that can easily be transported by trucks in the 3-ton size class. Even though the Z25 is smaller than the Z27, this EPA Tier IV-certified model boasts an increase in dig depth and reach and ground level. Operators will also notice enhancements in ergonomics with a larger cab, nearly pedal-free flat floor, and 4-way adjustable seat. In addition, we've taken this opportunity to incorporate some of customers' favorite features from our larger models, like an integrated digital display with service reminders and usage monitoring, and proportional auxiliary hydraulics.
Related Articles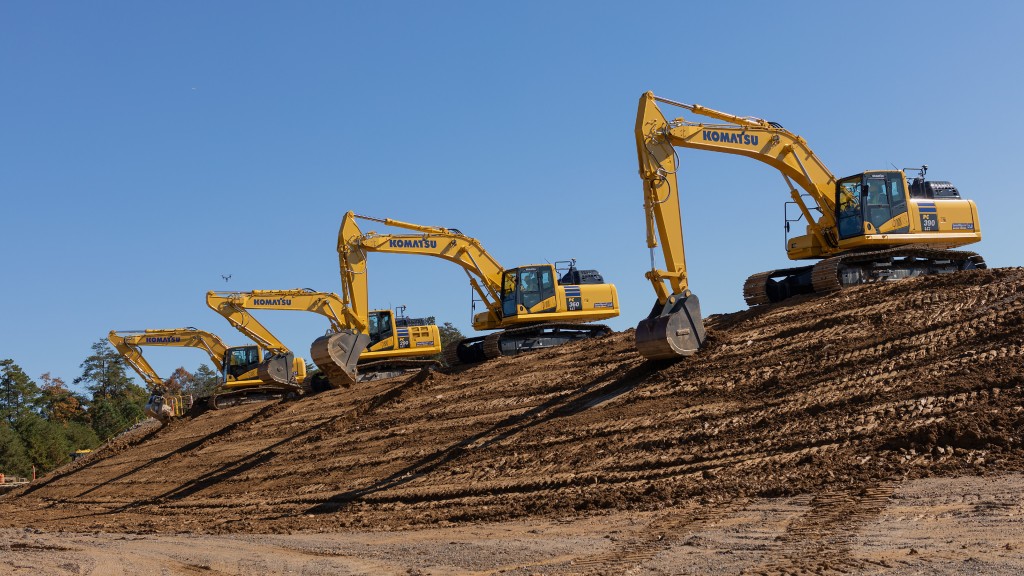 Intelligent Machine Control 2.0 from Komatsu adds productivity to excavators