Doosan Expands Excavator Lineup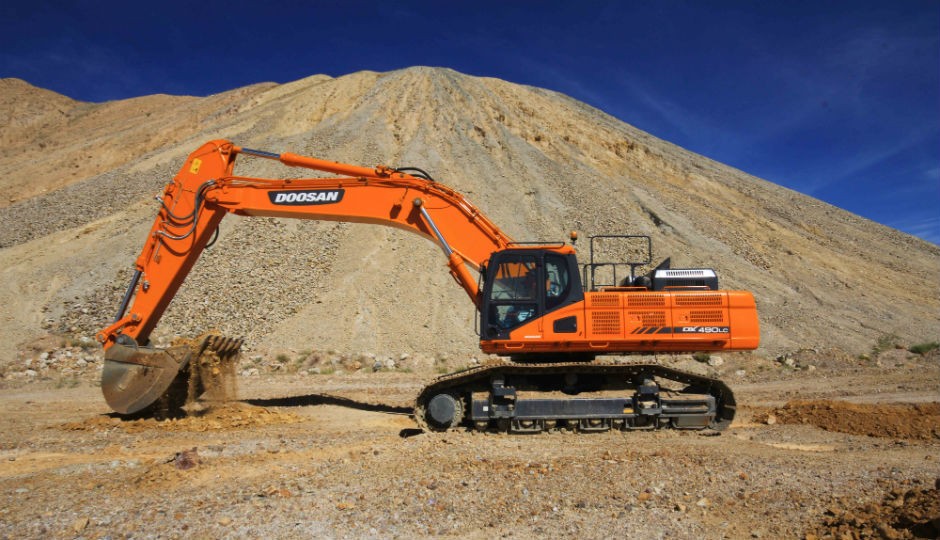 Doosan has added to its Tier 4 compliant crawler excavator lineup with the DX420LC-5, DX490LC-5 and DX530LC-5. The three new excavators feature increased performance, operator-focused comfort, fuel efficiency, unmatched reliability and durability. The new Tier 4 compliant excavators replace the interim Tier 4 (iT4) DX420LC-3, DX490LC-3 and DX530LC-3.
Doosan DX420LC-5, DX490LC-5 and DX530LC-5 excavators comply with Tier 4 emission standards with modified diesel engines and aftertreatment technologies. The engines are optimized for use with a high-pressure common-rail (HPCR) fuel delivery system and a cooled exhaust gas recirculation (CEGR) system. They utilize a diesel oxidation catalyst (DOC) to reduce particulate matter (PM) and selective catalyst reduction (SCR) aftertreatment to reduce nitrogen oxides (NOx). Additionally, the crawler excavators use a variety of aftertreatment systems as part of the Tier 4 compliance, such as diesel exhaust fluid (DEF), which is used with SCR technology.
Doosan added a mass airflow sensor and exhaust brake to its existing diesel technologies to help meet Tier 4 emission standards. The mass airflow sensor allows the electronic control unit (ECU) to improve the management of airflow from the variable geometry turbocharger (VGT), and to optimize fuel delivery to the combustion chamber based on engine air intake volume and rpm. The VGT is utilized to enhance boost pressure throughout a wide rpm range of the engine, resulting in improved fuel efficiency at lower rpms. This also generates higher torque levels and faster engine response even at low rpm. The exhaust brake helps to maintain consistent engine temperatures at lower engine speeds to improve operating efficiency. Consistent engine temperatures reduce harmful emission levels in the exhaust when the engine is running at lower rpms. Under normal operation, with high rpms, the exhaust brake is inactive. This also generates higher torque levels and faster engine response even at low rpm, and improves machine performance in the Standard and Economy power modes while saving fuel.
Display enhancements
An improved 7-inch LCD display panel allows operators to continue monitoring the excavator parameters while viewing the rearview and/or side view camera image. Critical machine data appears next to the camera view. With an optional side camera, a split screen allows both camera displays to be viewed at once. New additions to the monitor include the DEF gauge and improved fuel efficiency.
To help save valuable diesel fuel, Doosan added auto-shutdown to its excavators to help owners save fuel during non-working conditions. Operators can configure the idle time from 3 to 60 minutes. When enabled, the feature will shut down the excavator's engine when the preset idle time is met. This is particularly helpful in California where state regulations require idling for only 5 minutes for off-highway machines.
Related Articles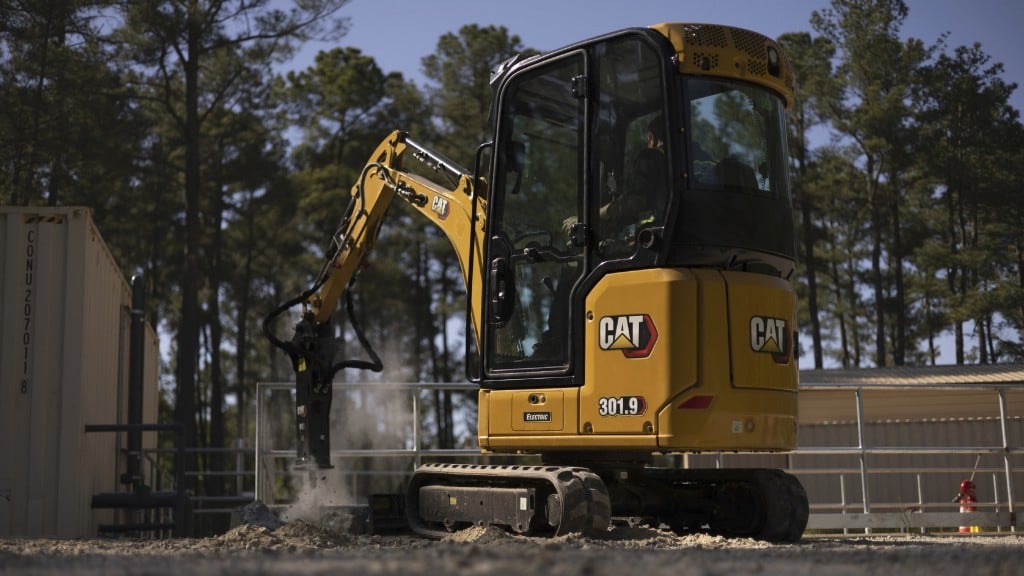 Caterpillar's first battery electric excavators and wheel loaders to debut at bauma 2022