PCL Once Again Named a Best Employer in Canada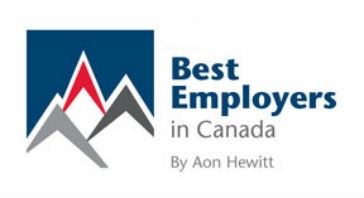 For the fifteenth year in a row, PCL Construction has been named as one of the 50 best employers in Canada. This award is based on an Aon Hewitt employee engagement survey that all Canadian PCL employees receive.
"Being named a Best Employer in Canada for the fifteenth year in a row is an outstanding achievement," said Mike Olsson, PCL vice president of human resources and professional development. "Consistently being named to this list helps to reiterate to us that our employees value our engagement efforts and believe that PCL is a great place to work."
The primary measure used for selecting the 50 Best Employers in Canada is each organization's employee engagement score, which evaluates the emotional and intellectual commitment that employees demonstrate toward their organization.
The official list was released on November 6 in MacLean's magazine. Employees from more than 280 Canadian employers participated in the Best Employers study. In the past, Aon has given complete rankings with the list. This year, they have changed their philosophy and approach, and no longer release the rankings of the companies that make the list of the 50 Best Employers in Canada.