Volvo C-Series Graders Offer Premium Grading Solutions
The C-Series motor graders from Volvo Construction Equipment feature a powerful Tier 4 Final / Stage IV-compliant engine, delivering enhanced productivity with improved grading precision.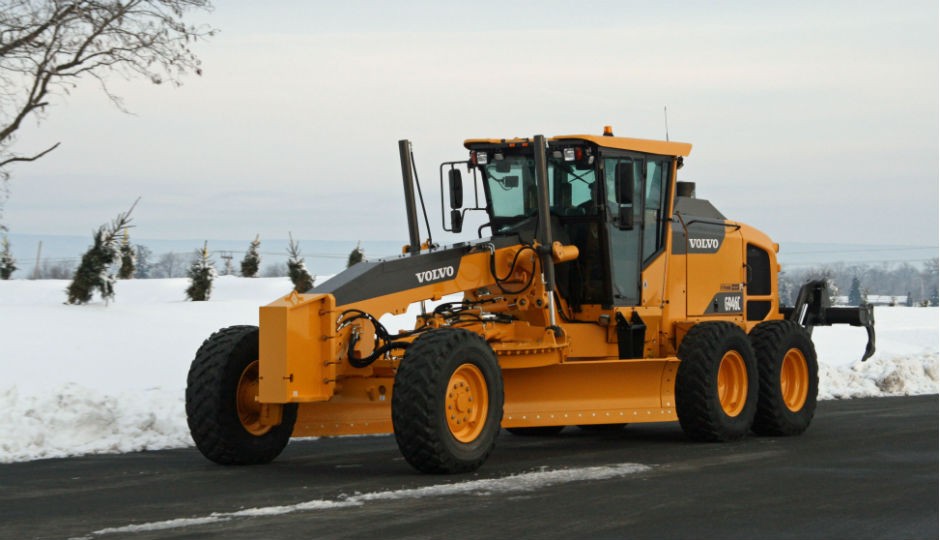 Volvo Construction Equipment has a long legacy of expertise in supplying and supporting a range of motor graders in North America. When the G900 Series of Volvo motor graders was first introduced in 2006, the machines were already ahead of the curve, incorporating first-in-the-market features such as an 11-speed transmission, programmable auto-shift, shuttle shift and creep mode. Since then Volvo has continually updated the model range in response to customer demand, as well as the Volvo core values of safety, quality and environmental care – and is now recognized as the industry leader in operator comfort, stability and productivity.
The Tier 4 Final / Stage IV-compliant C-Series motor graders consists of four models — G930C, G940C, G946C (AWD) and G960C, catering to customers' typical grading applications. The G900C motor graders are built in the Volvo Construction Equipment manufacturing facility in Shippensburg, Pennsylvania and will be offered to customers throughout North America and Europe.
5 percent less fuel consumption
The new C-Series motor graders include the latest D8J engines, designed and built by Volvo, delivering the ultimate combination of high performance, quiet operation and low fuel consumption. The engines provide three variable power ranges when equipped with a standard eight-speed transmission and eight variable power ranges when equipped with an optional 11-speed transmission. Preliminary tests show savings of up to 5 percent in fuel consumption with superior reliability, durability and ease of operation. "Customers appreciate running high duty cycles on 10-hour shifts without having to top off with fuel," says Rick Fines, product manager motor graders, Volvo Construction Equipment.
The standard eight-speed or optional 11-speed transmissions have been further enhanced, providing self-calibration for extra smooth gear changes, an anti-stalling feature and automatic speed matching gears.
The C-Series hydraulics and steering can be controlled by traditional levers and a steering wheel or optional joystick controls. Optional joystick controls further simplify machine operation. Transmission directional and gear upshift and downshift controls are incorporated in the joystick controls, including stop-at-center articulation control. Operators can customize moldboard hydraulic response with an intuitive touch screen to suit skill level or grading application. When equipped with joystick controls, the G900C-Series offers full plug-and-play compatibility for fast installation of multiple brands of automatic blade control systems.
The G900C-Series also incorporates a new brake application system, to apply four independent multiple wet-disc brake units featuring cross-over actuation and accumulator back-up for highly reliable and safe operation.
Frame and attachments
The new G900C-Series motor graders are eligible for an industry exclusive Lifetime Frame and Structure Warranty, including the center articulation pins and bushings. The optional warranty applies to the original machine owner.
All models of the G900C-Series range are built with the tool carrier concept, and a full perimeter rear frame is the ideal platform for mounting rippers and snow wings. The mounting locations for all common attachments from Volvo and third party suppliers are incorporated into the frame. Volvo offers a range of attachments that includes mid and front mounted scarifier, front dozer blade and push block, and rear mounted rippers.
Additional new features
Additional machine options include engine idle shutdown with variable time delay settings, an anti-theft system, LED headlights and work lights, and a portable LED service light for the engine compartment. Operators also have the option to pre-program the shuttle shift to allow unrestricted gear shifts when moving between forward and reverse gears — without using the brakes or inching pedal.
The new Volvo C-Series motor graders in action