Turbo Precleaners Protect and Extend Life of Equipment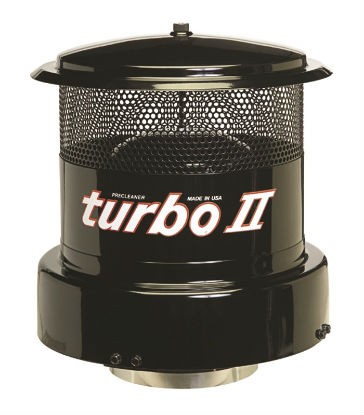 Maradyne Corporation says that one way to cost-effectively improve productivity and extend equipment life is to use their Turbo Precleaners to protect valuable equipment and their engines. It is a critical strategy to reduce downtime, increase efficiency and lower maintenance costs.
Maradyne has provided precleaner technology for over 40 years to the construction, mining, logging, waste, agriculture and aggregates industries any application where dust and debris can cause problems for engines.
What sets Turbo Precleaners apart from other precleaner brands, the company says, is a straight-through airflow pathway that creates less air intake restriction to optimize engine power. Engineered paddles create centrifugal force which ejects up to 85 percent of contaminants through discharge ports. This unique design effectively removes airborne debris such as dust, dirt and moisture, including particles as small as one to two microns, ultimately allowing only filtered air into the engine for maximum performance.
With a precleaner providing efficient pre-separation, the need to take equipment out of service for air filter maintenance is greatly reduced.
Maintenance is not only figured into downtime but also in material cost. By extending the life of air filters, Turbo Precleaners reduce the expense of replacement filter purchases.
Turbo Precleaners provide four different models designed for a wide range of equipment operating in light- to severe-duty applications. From compact equipment, sweepers and onand off-highway trucks to crushers and surface drilling rigs, there are Turbo Precleaners available to protect a variety of machines and their engines with 15- to 1,500-cfm airflow range.
All Turbo Precleaners are independently tested to ISO 5011 standards, and models are available with extended rain cap, low-profile bull-nose or under-thehood options.