Sakai Oscillation/Vibration Rollers Offer Complete Control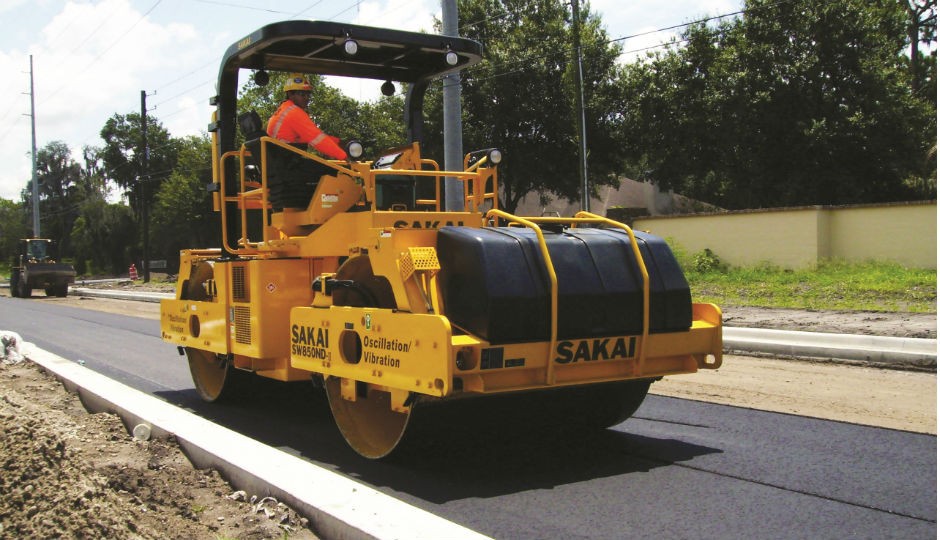 It takes a special kind of asphalt roller to handle no-vibe paving jobs where structural integrity is a concern. Sakai's solution to this problem is their ND Series, featuring oscillation and vibration in both drums.
The ND Series of asphalt rollers includes the 57-inch SW652ND, the 67-inch SW770ND and the most recent addition, the 79-inch SW850ND model. They have operating weights, respectively, of 16,865 pounds (7,550 kg), 23,810 pounds (10,800 kg) and 29,480 pounds (13,370 kg).
"We've received a tremendous response from the field regarding our 79-inch oscillatory/vibratory roller. It provides control and versatility that none of our competitors can achieve," says Denver Weinstiger, vice president sales and support for Sakai America.
"The oscillating system on the SW850ND is gear-based, which can only mean one thing, no belts." In addition, low amplitude allows for faster speeds so that the SW850ND easily keeps up with the paver.
Word from the jobsites, the company reports, is that operators are able to get the job done quickly and with great precision.
"This type of versatility allows our customers with shorter optimal seasons and challenging terrain to handle the job just right," says Mark Armel, heavy equipment district manager for Northeastern U.S. and Eastern Canada.
Armel went on to say, "Having the controls within easy reach on the instrument panel has been beneficial as well, in some of the more congested work zones."
The company reports that their dealers have also noted that the shock isolation system is superior to what they have experienced from other models in a similar class.
"We could not be happier with the feedback received so far for the SW850ND," says Weinstiger. "The main thing we keep hearing is that switching between oscillation and vibration in both drums makes a world of difference."
Related Articles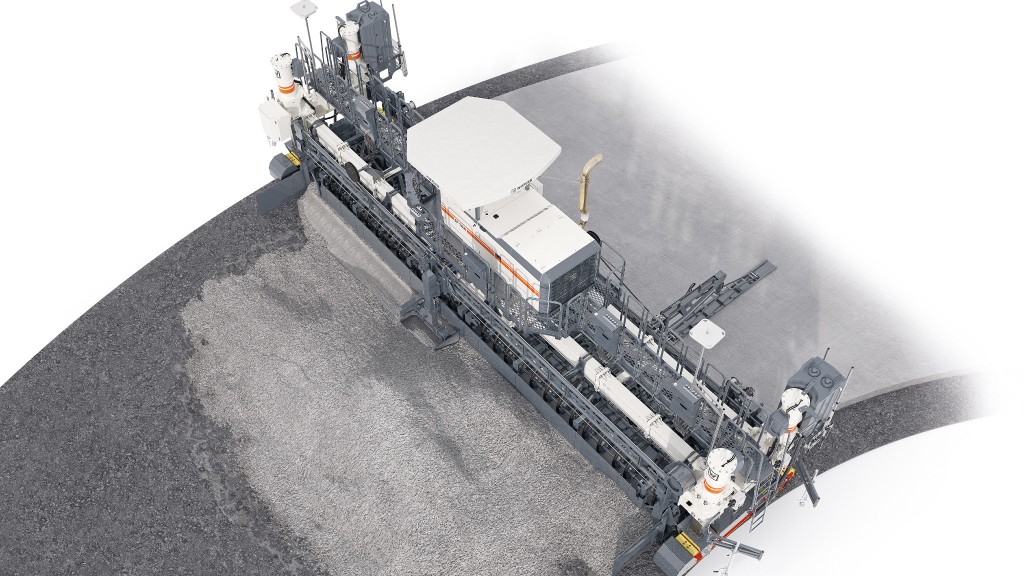 Wirtgen inset slipform paver designed for versatility and efficient operation