Terex Finlay Introduces New Crushing And Screening Models At Global Dealer Conference.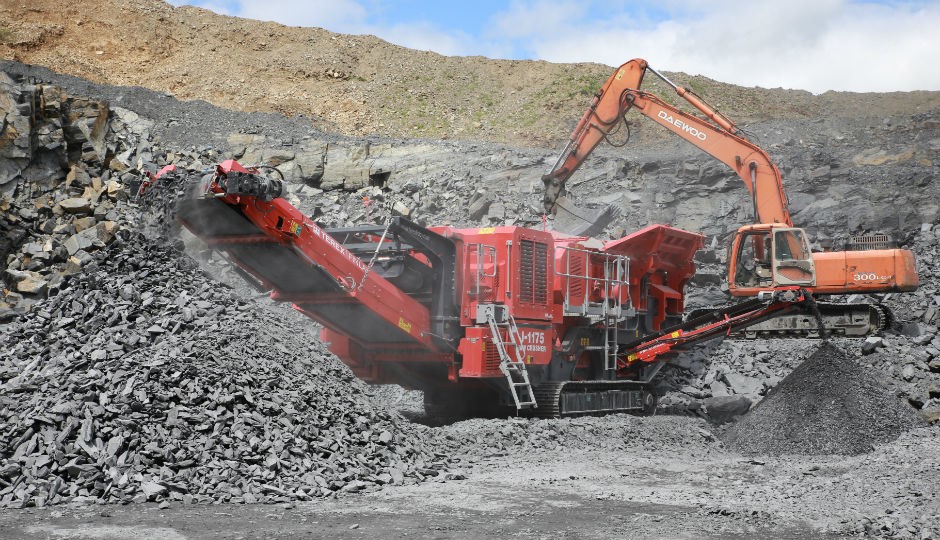 Terex Finlay, recently hosted a three day dealer conference including new product demonstration in London, United Kingdom. The event attracted over 300 international dealers and customers from over 90 countries, worldwide.
A packed program of events included a business conference, live product demonstrations and an end-user open day. During the conference, held at the Tower Hotel, London, delegates were introduced to the Terex Finlay business strategy and key focus areas for growth in the next three years. Key to Terex Finlay growth and expansion plans is an aggressive new product initiative and development strategy which will see the business double its current product range in the same time period.
The product demonstration events were located at OCL Regenerations, Dartford. OCL Regenerations are recognized as both experts and leaders in providing sustainable material solutions in the South East and were the perfect hosts during site preparations as well as during the two day site demonstrations.
The onsite demonstrations featured twenty recent product launches and prototypes of Terex Finlay models due to be released during 2015.
There were three official new product launches to dealers and end users at the conference;
1.J-1175 dual power jaw crusher
2.C-1540 dual power cone crusher
3.693+ inclined screen incorporating innovative Spaleck screen box.
The dual powered crushers are electrically driven allowing users to run from electrical supply with the aim of giving significant savings on energy costs. These machines are also fitted with an onboard gen-set allowing the operator to move and use the machine where there is no electric supply giving the flexibility and versatility of current standard models. These machines join the 694+ dual powered inclined screener that was launched in 2013.
These product launches means that Terex Finlay can now offer operators a full mobile crushing and screening train that can be powered from mains electric and has the flexibility to run self-powered if required. In applications where a full train is powered by the on-board gen-set configuration the crushers generate sufficient energy to enable the operator to run the 694+ dual power inclined screen for 'free' when used in conjunction with the J-1175 dual power jaw crusher.
The third new product launch was the NEW 693+ inclined screen incorporating Spaleck screening technology. This exclusive screen features a unique flip-flow top and bottom deck guaranteeing first class screening of materials including; wet, moist, dry and mixed materials including recycling and skip waste, fines material, compost, waste wood, timber, aggregates and ores.
The official launch of these three machines follows a stringent and strenuous development cycle which has seen the machines tested and proven in challenging and diverse product applications across Western Europe. In addition to these new product launches a large number of prototype machines were previewed including the:
J-1170AS Jaw Crusher
The NEW J-1170AS jaw crusher provides the flexibility of a crushing and screening plant on one machine. This aggressive machine features a detachable on-board sizing screen that gives operators the capability of producing two spec sized products. The machine was demonstrated working in a concrete recycling application and will be launched in Q1, 2015.
V-2050 Vertical Shaft Impactor
The NEW V-2050 vertical shaft impact crusher has been engineered for operators who require a high specification product and large production tonnages. The machine incorporates the proven Canica V-2050 chamber with unique 'Dual Flow' configuration that will give operators high tonnage throughput with low production costs.
C-1554 Cone Crusher
The NEW C-1554 cone crusher has been engineered for operators who require a highly aggressive cone with a high reduction ratio. The machine incorporates the renowned MVP450X Screw Cone chamber. The highly efficient cone chamber produces a higher % of sized products in a single pass generating less fines material and therefore a more valuable product with increased profitability.
C-1545 Cone Crusher
The NEW C-1545 cone crusher has been engineered for operators who require a medium sized cone crusher with large throughput capacity whilst offering the flexibility of direct feeding or the ability to remove or bypass fines from the chamber via on-board pre-screen module.
873 Heavy Duty Screen
The NEW 873 heavy duty screen has been engineered to work as a primary screen in quarry, demolition, C&D Recycling, landfill material, topsoil, sand and gravel, coal, slag, ore processing and aggregates. This new model when launched will offer small and medium sized operators an aggressive, flexible and class leading machine with a wide range of available screening media configurations.
Nigel Irvine, Sales & Marketing Director, commented:
"It was our pleasure to welcome a huge contingent of our International distribution network to London for the 2014 Terex Finlay Business Conference. This event provided an ideal platform to showcase the significant level of investment in new product development across our entire range. An impressive display of 20 machines in one location physically demonstrated the breadth of our product portfolio. During the conference, we outlined our aggressive new product road map, shared a clear vision of where we and our business partners should be positioned in the coming years and reinforced our commitment to provide world class products, supported by exceptional levels of customer service. The conference stamped a solid signal of intent to grow our businesses together, for mutual success. This was an exceptional and an exciting event."
Watch the three official videos of the new products here:
Watch the three official videos of the new products here:
Watch the three official videos of the new products here:
Watch the three official videos of the new products here: