Mattracks Releases New Ag Track Series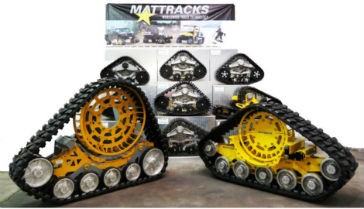 Mattracks, the leader in rubber track conversion systems just released its new series of Ag Tracks, the TA9000 series.
It expands Mattracks current Track-tor Assist line-up of conversion systems for the ag market. The TA9000 series includes track systems for Tractors, Harvesters, Sprayers and more with axle loads from 10 to 20 tons. Track widths currently available in the TA9000 series are 15", 20", 24" and 30".