Caterpillar piles up record profits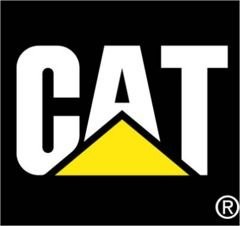 US manufacturer Caterpillar reported 2011 revenues of US$ 60.1 billion, up +41% year-on-year, while profit was US$ 4.9 billion - a jump of +83% compared to 2010.
The company said the driving forces for the positive results included stronger demand outside of the US, and the impact of its acquisition of mining giant Bucyrus International.
Revenues in Caterpillar's construction industries division were US$ 19.7 billion in 2011, an increase of +45% from 2010. Higher volumes were reported in all geographic regions, with Europe Africa and the Middle East reporting a +62% sales increase, Latin America reporting a +49% increase, North America reporting a +46% rise and Asia Pacific showing a 31% increase.
Caterpillar chairman and CEO Doug Oberhelman said, "Given the sizeable increase in demand in 2011, we stretched our factories and our suppliers to produce more. We were able to increase production significantly and improve our on-time delivery performance."
Last year saw Caterpillar embark on a programme of extensive new product launches related to new emissions requirements in the US and Europe. However, Mr Oberhelman added that, despite the increases in capacity and expected further additions in 2012, Caterpillar was still "very tight on many products and are currently quoting extended delivery times for some products".
For 2012, the company forecast sales of between US$ 68 billion and US$ 71 billion and profit per share of around US$ 9.25, compared to the 2011 result of US$ 7.40 per share.
"We are continuing to invest in new and existing factories. Our investments in capital expenditures, and research and development will certainly add cost in 2012, but it's the right thing to do," Mr Oberhelman said.