New Bandag B799 for Mild Mixed Service and P&D Environments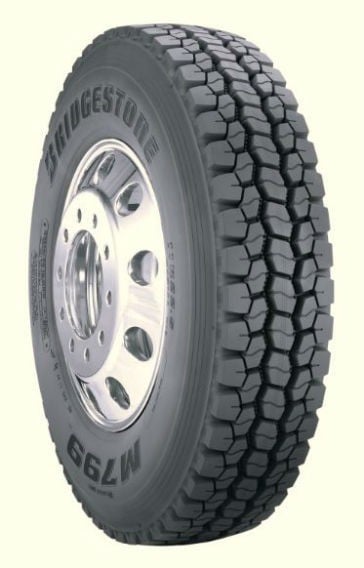 Bridgestone Commercial Solutions has introduced the Bandag B799 tread product designed to complement the Bridgestone M799, which launched at the show a few years ago. The new tread design offers solid traction and a deep tread depth that promotes long wear life for mild on/off-highway, regional haul and pick-up and delivery applications.
"The B799 meets the needs of fleets that operate in mixed service environments where they need on-road performance, as well as off-road capability where traction and durability are important," said Matt Schnedler, Retread Product Marketing Manager, Bridgestone Commercial Solutions. "Additionally, the tread features proven Bandag tread compounding in an updated, optimized pattern for maximum performance."
Other features of the Bandag B799 include:
Deep 28/32 for long tread wear
Open shoulder design for improved traction
Stone rejector technology to help prevent trapped stones from damaging the casing, preserving retreadability
The Bandag B799 is available in four tread sizes in the U.S. and Canada – 210mm through 240mm. The sizes accommodate nearly any casing size used for mild mixed service, regional haul and P&D applications. To learn more about the benefits of retreading, visit www.retreadinstead.com.