PCL Construction Named a Top Green Contractor by ENR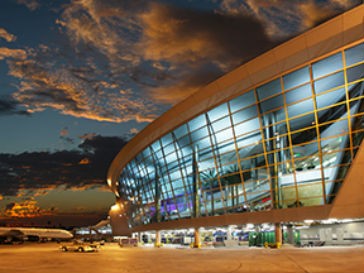 PCL Construction has been ranked #5 on Engineering News-Record's (ENR) Top 100 Green Contractors list for 2014. Total sustainable construction revenue across the industry in the US has increased 10.1% to $47.09 billion from last year's figures.
"Sustainable construction continues to pick up momentum and is reflective of the exciting time it is to build," said PCL's president and chief operating officer of US Operations Shaun Yancey. "Providing clients sustainable business solutions to projects benefits all parties involved."
PCL projects such as the San Diego Airport Terminal Expansion—the first commercial airport in the world to obtain LEED Platinum certification and the Mile High United Way Headquarters, in Denver, Colorado, which is targeting LEED Silver certification, contributed to the ranking.
Laura D'Ardenne, PCL's manager of sustainable construction, is quoted in the ENR article. "Our focus," she said, "is to help clients realize that there can be even greater savings over the life cycle of a building through the incorporation of sustainable design and construction."
The rankings, published in the August 18 edition of ENR, are compiled using a green building survey that ranks contractors based on projects registered with and seeking certification from national or international third-party green rating systems. The number of LEED professionals within the organization is also considered in the rankings. At the time of the survey, 387 US PCL employees have obtained LEED accreditation.