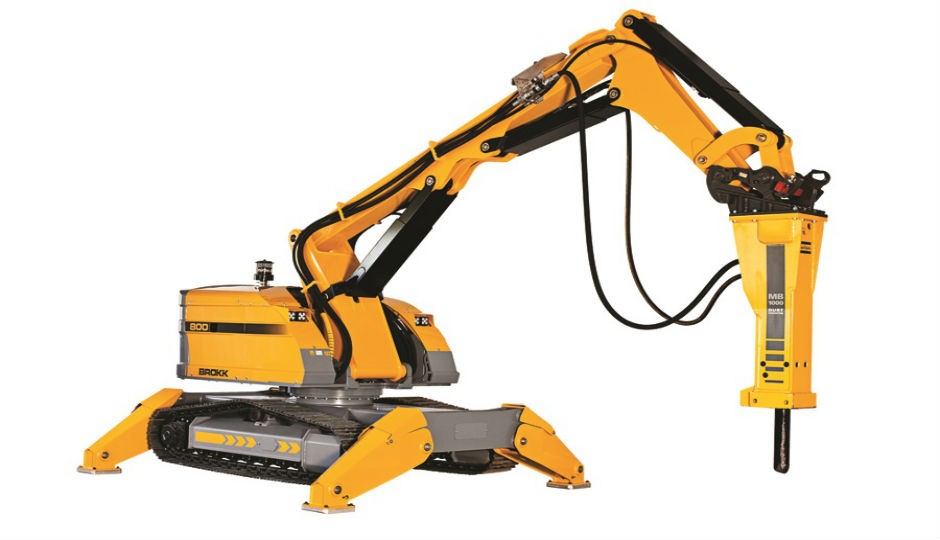 The 800 machines are Brokk's most powerful demolition robots and the most powerful on the market. The Brokk 800S is built for the most extreme tunnelling, mining and construction work.
The Brokk 800S features Brokk's signature threearm system, and offers a maximum reach of nearly 30 feet. When equipped with the included Atlas Copco MB 1000 breaker, the Brokk 800 robots produce 1,500 foot-pounds of force at the tip of the tool, nearly twice the hitting power of the Brokk 400.
The Brokk 800 machines feature the same compact design and power-to-size ratio as all Brokk units, for effective work in smaller, more restricted spaces. They are powered by 60-horsepower electric motors for safe, emission-free operation in confined areas or can be equipped with diesel engines.
Company info
Related products