Register now to attend record-breaking World of Asphalt and AGG1 Shows
Co-located shows' exhibit space totals are largest ever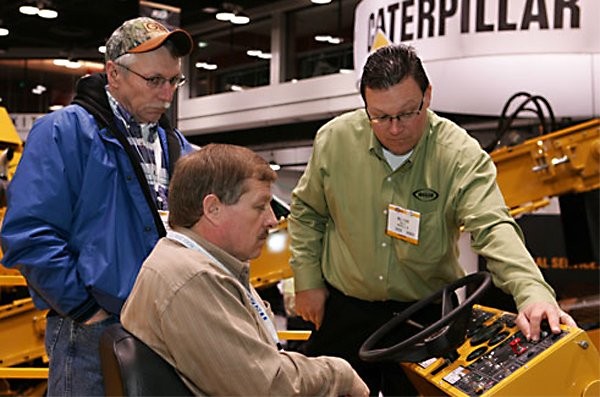 Both World of Asphalt and co-located AGG1 have set exhibit space records, and leading manufacturers and service providers are already taking nearly 20 percent more combined space than at the last edition of the shows.

The 2012 World of Asphalt Show & Conference and AGG1 Aggregates Forum & Expo will be held March 13-15, 2012 at the Charlotte Convention Center in Charlotte, North Carolina.

Register in advance to save 40 percent off the onsite registration fee and receive discounts on education programming. Deadline for advance registration is February 17, 2012.

Some 93 percent of attendees at the last event said the shows were valuable to their businesses and 97 percent said they were satisfied or very satisfied with the shows. In 2012, AGG1 and World of Asphalt will again be the place to network with industry peers and examine the latest technologies and emerging trends.

"We're already at more than 104,000 net square feet on the show floor – and growing. Attendees can comparison shop and discuss product capabilities with industry experts, and we have a full range of education sessions to help them manage resources for business growth," stated Show Director Melissa Magestro.

World of Asphalt and AGG1 target the aggregates, asphalt, pavement maintenance and traffic safety industry sectors. More than 90 expert-led education sessions will offer state-of-the-art knowledge to improve job productivity and operating efficiencies.

"Trade shows are a very affordable and effective way to conduct business; you can't beat the face-to-face contact with so many people and suppliers in one place," Magestro added.

For more information, visit www.worldofasphalt.com and www.agg1.org.
Company info
Related products