John Deere Ultimate Uptime Optimizes Customer Operations & Profitability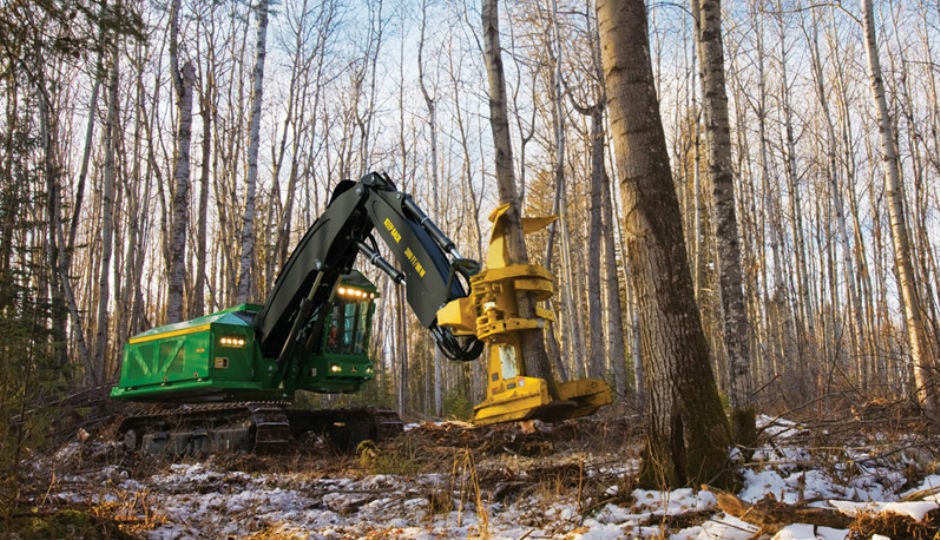 The new Ultimate Uptime customizable customer support solution from John Deere is designed to improve customers' profitability by maximizing productivity and uptime while lowering operating costs. Ultimate Uptime – featuring John Deere ForestSight – is fully customizable to every customer and is delivered exclusively by John Deere dealers.
"When we ask customers what they want from us, we hear one answer more than any other: and that is uptime," said Robert Burnett, Product Manager, Service Marketing, John Deere Construction & Forestry. "Downtime hinders productivity and reduces their profitability. We created Ultimate Uptime to keep their fleet running and productivity high,"
Ultimate Uptime's standard features include the exclusive capabilities of John Deere ForestSight that tell customers and the dealer what a machine needs to optimize uptime, but Ultimate Uptime doesn't end there. After thoroughly understanding a customer's needs, a dealer can suggest additional services and create a customized solution that optimizes their uptime based on the needs of their business.
The Ultimate Uptime Base Package, included with all John Deere forestry machines, includes pre-delivery set-up and follow-up inspections, along with three to five years of John Deere ForestSight's uptime optimization benefits.
The defining component of Ultimate Uptime, John Deere ForestSight includes:
JDLink Ultimate telematics, which provides customers and dealers machine hours, location, geofencing, diagnostic trouble codes and maintenance tracking.
A John Deere exclusive, machine health prognostics analyzes data from JDLink, fluid analysis, and machine inspections, and then e-mails the dealer and customer with recommended solutions to avoid costly downtime.
Also a John Deere exclusive, remote diagnostics and programming enables dealers to read and reset diagnostic trouble codes, record machine performance data, and even update software without a technician visit to the jobsite. When service visits are required, technicians can often arrive with the right parts in hand to make the repair.
Beyond the Base Package, dealers can customize premium packages depending on the customer's precise needs. Premium packages may include extended warranties, planned maintenance agreements, fluid sampling, filter kits, loaner machines, on-site spare parts and other solutions. Additional Ultimate Uptime solutions can be financed with the machine or through revolving credit options. John Deere Financial has a full menu of customized business solutions to meet customers' cash flow needs.
"Every logger has different needs and challenges that they deal with," said Burnett. "Beyond our exclusive, technology-driven features our customers get with Ultimate Uptime, their John Deere dealer can build in additional custom solutions to meet their exact business needs."
Company info
Related products