SDLG LG948L Wheel Loader
As the demand for value-priced construction equipment grows in North America, SDLG unveils a new wheel loader model aimed at customer preference.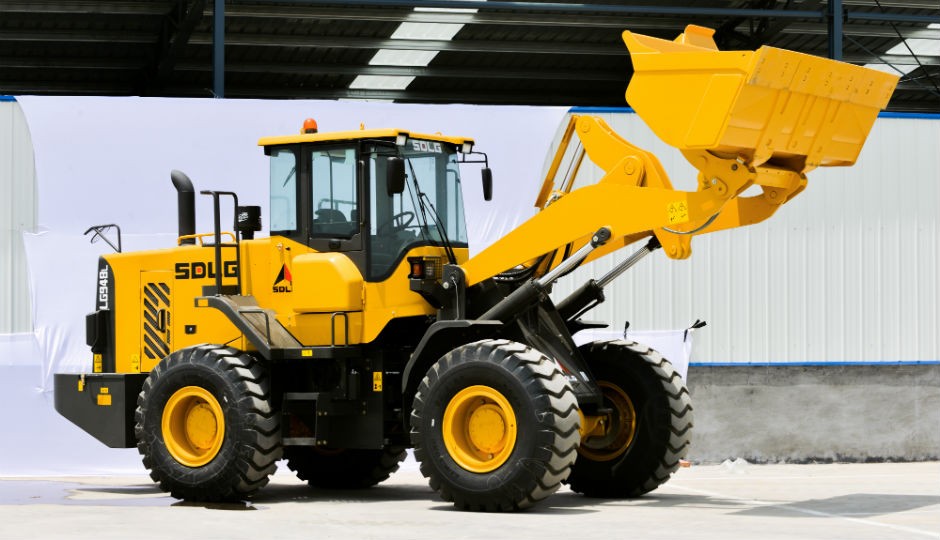 Reflecting shifting buying patterns more companies in North America are purchasing more equipment manufactured in China. The reason: value pricing and heightened manufacturing quality. This trend, is gaining steam in the oil and energy sectors, and it's expected to reverberate throughout the construction equipment industry.
To meet this growing market demand, SDLG is launching a new model wheel loader in North America – the SDLG LG948L. This new loader lies in the most coveted capacity class for the region, with a 3.0 yd³ bucket capacity. Some 62% of new wheel loaders purchased in North America are in the 2.5 yd³ to 3.5 yd³ range, where the new LG948L falls squarely in the middle.
Alan Quinn, director of SDLG North America, said the company spoke directly to customers across the country to assess their application needs, and in doing so, found that a wheel loader with a 3.0 yd³ capacity would hit the "sweet spot."
"We spoke to customers at events like the Sunbelt Ag Expo in Georgia, World Ag Expo in California and Dakotafest in South Dakota, and found that most of them were impressed with SDLG's wheel loaders," he said. "Some customers, though, expressed that they would like an option with more capacity than the 2.4 yd³ model LG938L, but not quite as much as the 4.0 yd³ model LG959. Releasing the 3.0 yd³ model LG948L enables us to fill that gap and offer a lineup of wheel loaders that can fit more customers' needs."
As with other SDLG models, the LG948L is aimed at wheel loader customers that don't need the features of premium-priced machines, or those that might have purchased a used loader, but find a great value proposition in a new loader with excellent product support and a solid warranty. Typical SDLG customers are using them for applications as diverse as farming duties, feedlot operations, snow removal, general construction, and material handling.
"The LG948L is a great example of SDLG's growth in North America," Quinn said. "As the products become available at more and more dealerships around the region, so too, will our array of product offerings."
The LG948L will be available in July 2014 at all SDLG dealers.
Company info
Related products