LiuGong Construction Machinery Continues Positive Growth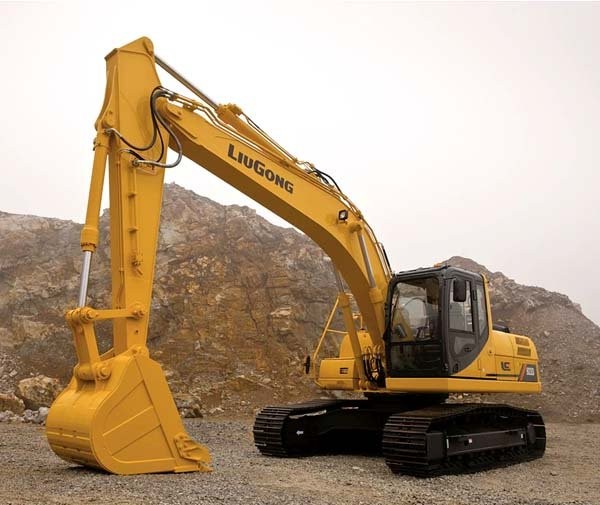 LiuGong Construction Machinery continued its growth in the United States and Canada for the fiscal year ending December 31, 2011. This was a critical year in the company's goal towards becoming one of the Top 10 Equipment Manufacturers in the world by 2015, having double the number of units sold in North America since year end 2010.

Much of this growth can be attributed to LiuGong's growing and dedicated dealer network and staff throughout the United States and Canada. According to Fred Ridenour, General Manager of Business Operations for LiuGong Construction Machinery, "The continued commitment of our internal team to sign new dealers and support these dealers with high-quality, durable, productive products and excellent customer service is creating additional opportunities in the marketplace for LiuGong. Our continued growth is a natural extension of these opportunities."

LiuGong Construction Machinery is the global leader in the manufacture of wheel loaders, building and shipping over 50,000 per year and the largest manufacturer of construction equipment in China. In addition to their Wheel Loader line, the company offers hydraulic excavators, vibratory soil compactors, skid steer loaders, and backhoe-loaders to the North American marketplace. With Tier IV engine technology displayed on their CLG842IV model wheel loader at ConExpo 2011 and testing now underway, LiuGong plans to offer both TPEM and Tier IV engine models for products in their equipment line in the future.

Future plans call for the availability of bulldozers and motor graders through LiuGong's North American dealers, along with other earthmoving, asphalt production and asphalt maintenance products. These products are currently available to the Chinese and other global markets and can be modified to meet the requirements necessary for their sale in North America. Part of LiuGong's global expansion plans include acquiring well-established equipment brands with manufacturing capabilities to bring even more product types to their already broad line of equipment.

All LiuGong products are designed and manufactured to meet or exceed all ISO9000 standards with all manufacturing operations following Six Sigma practices for the ultimate payoff in jobsite productivity and profitability. LiuGong Construction Machinery is the only construction equipment manufacturer in China to ever win the coveted National Quality Award, a tribute to their dedication to quality in manufacturing.

LiuGong's parent company, headquartered in Liuzhou, China, has been manufacturing construction equipment for more than 50 years. In addition to their corporate headquarters, LiuGong has 10 subsidiary global locations, each with an onsite or nearby parts depot to ensure quick parts delivery and technical support. In 2008 they opened their U.S. based headquarters in Houston, Texas; a central location that allows the company to provide excellent parts and service support to customers and dealers coast-to-coast and a location that is strategically critical to LiuGong's worldwide growth.

Beyond their growing dealer network and product line, LiuGong North America is members of AED, AEM and NUCA. LiuGong offers expert training in applications, sales, parts and service support, as well as floor planning and retail financing for dealers through De Lage Landen (DLL). Their worldwide dealer network consists of 133 dealers across 6 continents, in more than 94 countries, totaling more than 890 outlets for LiuGong products around the world.

North American dealers interested in consolidating product lines and offering one brand of equipment or expanding the lines of equipment offered at their dealership are invited to visit the website or call for additional information.