Genie Introducing New Z™-62/40 Articulating Boom Lift For Exceptional Jobsite Performance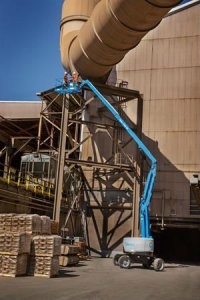 Genie will be introducing the new Z™-62/40 articulating boom lift at the APEX tradeshow June 24 – 26 in Amsterdam, The Netherlands. Modernized for exceptional jobsite performance, reliability and quality, this new model is an update of the Genie® Z™-60/34 articulating boom lift with significant modifications made to the key product specifications customers desire the most. The boom lift may be viewed for the first time on stand 350 & 450.
The Z-62/40 boom lift increases the working height from 20.39 m (66 ft 4 in) to 20.87 m (67 ft 11 in) and provides more horizontal outreach with a maximum of 12.47 m (40 ft 11 in) compared to 11.05m (36 ft 3 in) in the previous model. It still delivers excellent up and over clearance of 7.80 m (25 ft 7 in) with a maximum lift capacity of 227 kg (500 lbs). The new boom lift offers zero rear tail swing and minimal front turntable tail swing in the stowed position and has a below ground reach of up to 1.68 m (5 ft 6 in). All of these features are available on a machine that weighs only 9.934 kg (21,900 lbs) and stows to the compact size of 7.58 m (24 ft and 10.5 in) with the jib tucked.
"Updating to Tier 4 Final compliance allowed us to completely re-envision our Z-60 boom and make it more competitive in today's marketplace," said Adam Hailey, Terex Aerial Work Platforms, Booms Product Manager. "We have increased the height, outreach, transportability and key features while decreasing the overall weight of the product. This is sure to be a sought after machine with our customers."
The Z-62/40 boom lift has a 1.52 m (5 ft) jib with 135 degree range of motion. With its Genie Fast Mast™ boom system, operators can descend and retrieve needed tools or materials and quickly return to working height. The dual parallelogram lift linkage allows precise positioning of the platform on the jobsite for improved accuracy. The Z-62/40 boom lift features 4-wheel drive and full-time active oscillating axles. A proportional control system provides the users with smooth operation.
The boom was designed with serviceability in mind and has enhanced access to electrical and hydraulic service points. A swing out engine tray allows for easy access to either side of the engine assembly to quickly service the starter, exhaust or filters.
This new boom reflects the newly introduced Genie design language of an all-black chassis and an updated color scheme. The boom will also have improved ergonomic features, updated hinges and latches, and stiffer covers.
For rugged environments, the Z-62/40 boom lift is available with sand tires and four-wheel steering option. By the end of 2014, the boom will be available with the exclusive Genie four-point TraX™ track drive system which provides improved terrainability and lower contact pressure for reduced damage to sensitive ground surfaces.
Genie expects the new Z-62/40 boom lift to be available globally beginning Q3, 2014.
Company info
Related products
Related Articles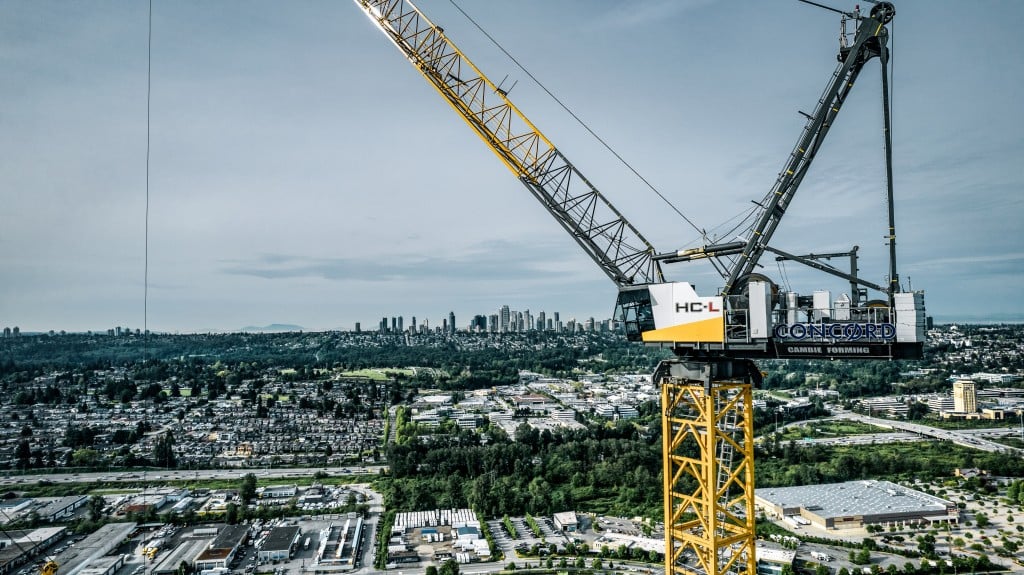 Cambie Forming to build 56-storey Burnaby residential building using newly bought Liebherr tower crane