NT- E Series Rockbreaker System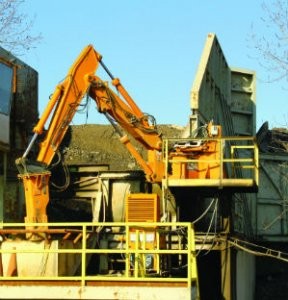 The NT-E Series boom, is the 5th generation of small booms from BTI. With enhanced coverage and a larger breaker capability, this boom has an optimized structural design. Robust connections, compact pedestal mounting and common cylinders make for a maintenance friendly boom system.
"The increased strength and optimized hydraulics allow the NT line to support a broader range of breakers from 800 ft∙lb class to 3000 ft∙lb class (BX8 to BX30) throughout the NT12 to NT24 offerings. The compact pedestal design allows for mounting to competitors' bolt patterns without the need of an adaptor plate" said Indika (Indy) Balasuriya, P.Eng. PMP, Engineering Project Leader for BTI.
Indy also states that, "BTI's rockbreaker booms come standard with fully proportional electric-hydraulic control. Dual joysticks operate a fully proportional, load sensing directional control valve providing precise control of all boom functions. The basic system can be modified to suit many needs including radio control pendants for maintenance and long distance applications. The boom system comes with a standard 60 gal reservoir power pack which incorporates a number of features to improve its functionality and maintenance."