Doosan DX63 excavator features improved performance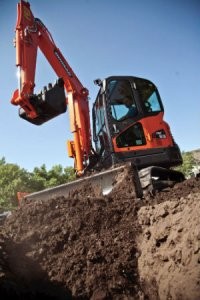 The new Tier 4-compliant Doosan DX63-3 excavator has been upgraded with a number of conveniences that provide operators with higher-precision controls, greater force and overall enhanced productivity. Comprehensive improvements to the 6.3-metric-ton DX63-3 compact conventional tail swing excavator include a blade float, multi-function joysticks, color instrumentation panel, Auto-Shift drive system and standard rubber tracks.
Offering more muscle than its predecessor, the DX63-3's horsepower has increased 13.5 percent to 59.4. Its Tier 4-compliant diesel engine features a high-pressure common-rail fuel injection system, diesel oxidation catalyst (DOC) and a diesel particulate filter (DPF). The DX63-3 has an operating weight of 13,779 pounds.
Performance-driven lifting and digging
Compared to the previous DX60R, the DX63-3's upper-structure is shifted rearward on the undercarriage to increase efficiency. The DX63-3's 11.6 inches of tail swing overhang provides best-in-class over-the-side lifting performance, without increasing the machine's overall weight. This additional tail swing also improves the DX63-3's slew performance when working on side slopes. It is engineered to dig to depths of 13 feet 6 inches. The DX63-3's hydraulic system delivers exceptional loaded cycle times. It offers 5,767 foot-pounds of arm force, while bucket force has increased to 9,731 foot-pounds.
Improved grading and leveling
Available for the first time on Doosan excavators in this size class, the blade float feature provides operators the versatility to smoothly grade, level or backfill material. This means operators can use just one machine to excavate and fill material, and the excavator's standard rubber track undercarriage minimizes disruption to existing surfaces with its ability to float across dirt. The DX63-3's blade height has been increased to 16.1 inches – a 21 percent increase compared to the previous DX60R model.
The new Doosan excavator comes standard with Auto-Shift travel, which shifts the excavator out of high range or low range and back automatically. Operators receive superb travel performance without having to manually downshift. Auto-Shift increases travel performance on demand, allowing operators to focus on the direction and speed.
Company info
Related products
Related Articles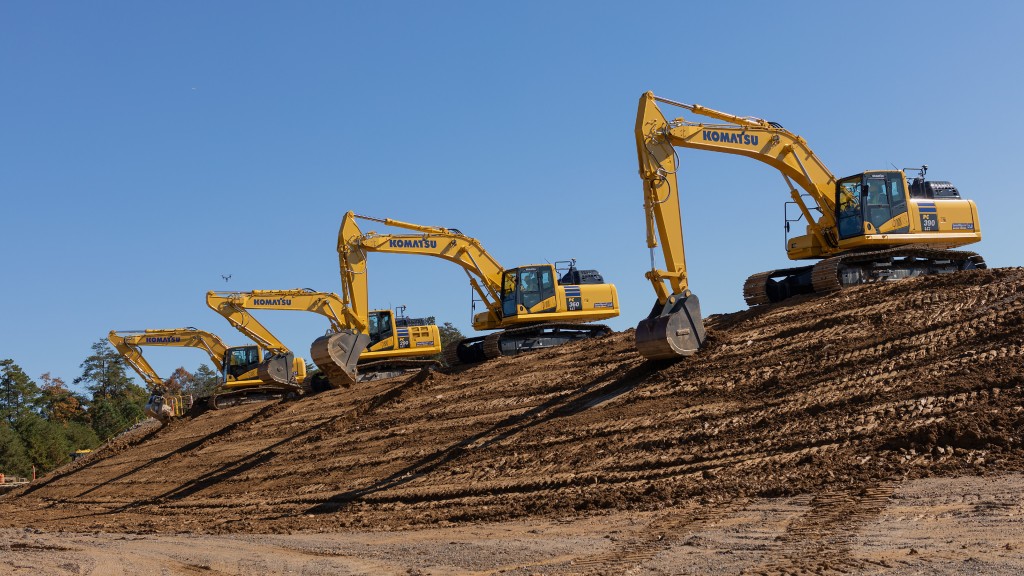 Intelligent Machine Control 2.0 from Komatsu adds productivity to excavators