Vogele 2100-3i Saves Fuel, Boosts Productivity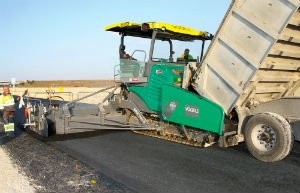 The big, new Vögele Super 2100-3i tracked paver was introduced to North America at Conexpo-Con/Agg 2014 in Las Vegas.
The 47,179-lb. Super 2100-3i is the successor to the popular Super 2100-2, and is most powerful paver of the new Dash 3 generation from Vögele. As such it's ideal for major paving projects incorporating all types of hot mix asphalt – including premium mixes such as stone matrix asphalt, as well as cement-treated base and roller compacted concrete – with effortless ease in a variety of widths from 8 ft., 4 in. to 42 ft., 6 in.
This cutting-edge machine features a design for the future, with more comfort and convenience, as well as high performance with minimal fuel consumption. The Super 2100-3i displayed at Conexpo-Con/Agg is shown equipped with an with AB 600-3 TP2 extending, high-compaction screed.
The theme of the Dash 3 generation that lower fuel consumption leads to lower emissions which leads to lower costs. The Vögele EcoPlus low-emissions package combines a number of individual measures which distinctly reduce the fuel consumption and noise of the Dash 3 pavers:
Fuel consumption is minimized in a number of innovative ways. When the paver is stationary while waiting, all hydraulic pumps for traction, conveyors and augers and compacting systems are automatically disengaged after about one minute. Reducing drag also makes it significantly easier to start the paver at low outside temperatures.
The tamper is driven by a variable displacement pump, which always delivers exactly the amount of oil needed for the current tamper speed, also saving fuel.
The speed of the variable-speed fan automatically adjusts in line with engine load and ambient temperature, as well as the temperature of the oil and cooling water. The fan is driven via a viscous coupling in accordance with temperature and engine load. In contrast to a hydraulic drive, this new type of fan drive stands out through its considerably greater energy efficiency, while being very much quieter.
The user-friendly ErgoPlus 3 operating system has been enhanced with useful supplementary features for the new Dash 3 generation. The redesigned color display, for example, has an intuitive, high-contrast user interface, providing brilliant readability even in poor lighting conditions.
The Super 2100-3i's AutoSet Plus feature has two automatic functions. The automatic repositioning function facilitates the continuation of work when moving on the job site from one work section to another, or after the paver has been transported.
The automatic function for paving programs in Vögele pavers, on the other hand, allows operating personnel to store specific paving programs in the paving process. Values for tamper and vibration speed, conveyor and auger speed, height of the auger and paving speed are stored at the push of a button. Once stored, the program can then be retrieved and reused whenever needed.
Vögele's high compaction technology is based on pressure bar(s) technology, driven by pulsed flow hydraulics. Pressure bars comprise the core of Vögele high performance compaction screeds for a wide variety of paving media, and make a substantial contribution to the high-quality and economical building of roads.
Company info
Related products
Related Articles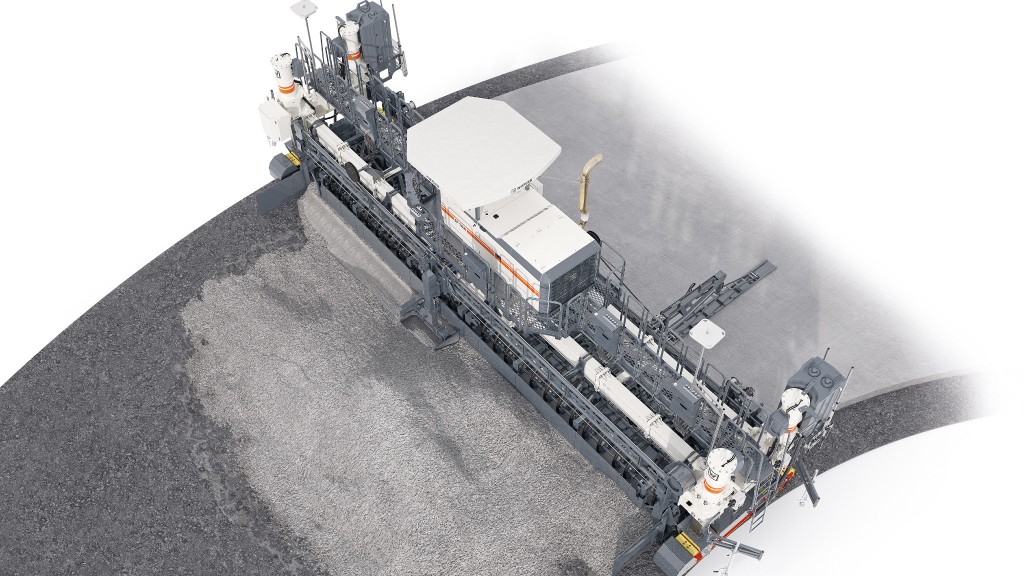 Wirtgen inset slipform paver designed for versatility and efficient operation