Takeuchi adds Tier 4 final TB216 to hydraulic excavator line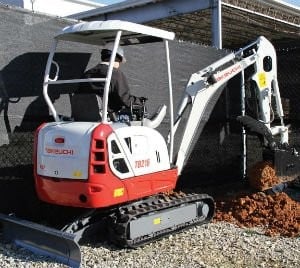 Takeuchi-US, , has recently introduced the TB216 compact excavator, replacing the TB016. The TB216 features a Yanmar Tier 4 Final engine, producing 15 horsepower for ample power and performance, while delivering excellent fuel economy.
The excavator has an operating weight of 3,900 pounds, and features a retractable undercarriage making it easy to transport and maneuver between gates and in confined areas. The undercarriage has a two-speed planetary travel motor that delivers a maximum 2.6 mph travel speed and comes with an automatic shift down feature for greater drive torque when turning or pushing. The 9 inch wide track helps provide a low ground pressure of only 4.3 psi for working on sensitive surfaces. For backfilling and cleanup work, the dozer blade is equipped with bolt-on extensions that can be removed to reduce the overall width of the machine to only 38.6" when the tracks are in the retracted position.
The hydraulic system consists of precision pilot joysticks that deliver smooth, metered control for the operator and has variable displacement pumps that provide excellent cycle times and an impressive 4,250 pounds of bucket breakout force.
The TB216 fits into backyards, buildings or just about any tight space on a jobsite. Despite the small footprint, operators will be comfortable in a spacious deluxe cab, and the adjustable suspension seat allows the operator to easily find a comfortable position.
"The TB216 will replace the TB016 with the ability to continue to work in tight spaces on the jobsite while adding more horsepower, greater reach, and increased bucket breakout force," said Kim Robinson, Director of Sales for Takeuchi US. "We are excited to introduce this tier 4 emissions-efficient product to the market for customers that need a machine with a compact footprint without sacrificing power or reach."

Related Articles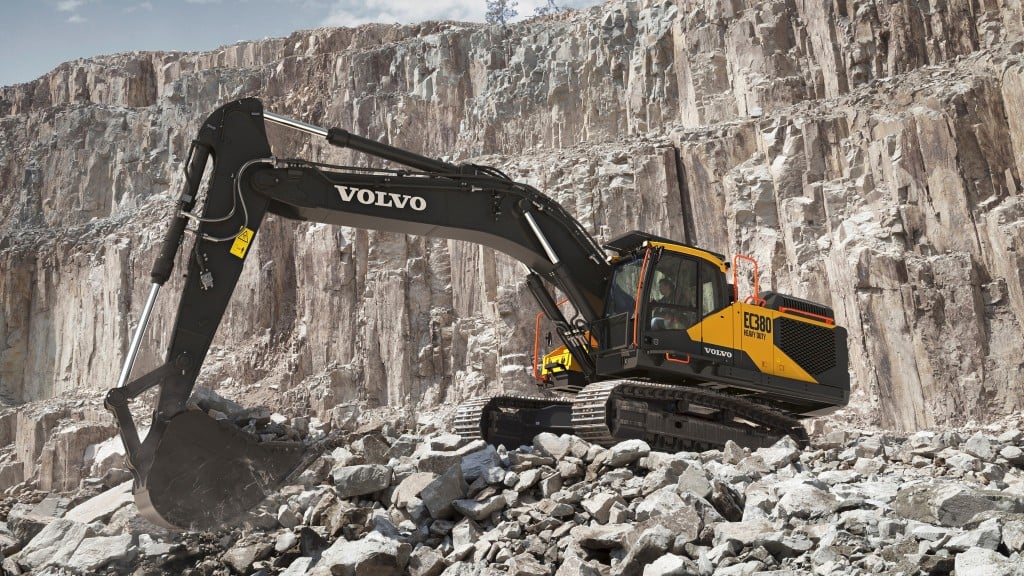 Volvo CE fuel efficiency and equipment warranty programs celebrate 10th anniversary