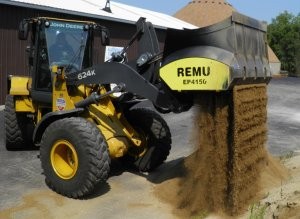 With REMU screening buckets there is no need for an expensive screening plant. These buckets are ideal for screening compost, top soil, asphalt millings and more.
The REMU portable bucket easily attaches to skid steers, wheel loaders and excavators. With screener/crusher models, users can also easily grind food waste to increase production of the composting process.
REMU screening buckets are distributed by Ken Burns Inc.