Terex® Finlay 863 Tracked Mobile Heavy Duty Screener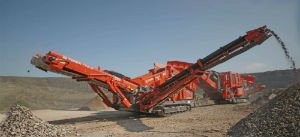 Terex® Finlay 863 is a highly versatile and adaptable machine engineered and built for working in quarrying, mining, construction and demolition debris, topsoil, recycling, sand, gravel, coal and aggregate applications where site space is at a premium.
This aggressive forward facing inclined modular configuration screenbox has a 2755mm x 1200mm (9' x 4') top deck and a 2755mm x 1200mm (9' x 4') bottom deck. Depending on the working application of the machine, the screen box angle can be adjusted hydraulically between 14º – 18°. The top deck of screenbox can be fitted with a variety of screening media including; tines, bofor bars, punched plate and mesh. The bottom deck can be fitted with mesh or cascade fingers.
A high performance 1000mm (40') 4 ply belt feeder, with hydraulic gearbox drive, is fitted to the machine as standard and has proven performance and versatility in demanding and varied working environments. The hopper has a 5m³ (6.54yd³) capacity as standard.
The machine is equipped with three hydraulically folding discharge conveyors allowing for maximum stockpiling capacity and associated benefits of rapid set up and tear down times.
A Deutz 2011 49kW (66Hp) air cooled engine is used to power the machine. The heavy duty crawler tracks, and optional radio remote control unit, make on site mobility very easy.
An additional key feature of the machine is hydraulic raising of the screenbox discharge end to provide additional clearance for screenbox and fines transfer conveyor maintenance.
The plant has the capacity to process at a rate of up to 250 tonnes per hour and can be fed either by a tracked mobile crusher or an excavator.
This fully self-contained plant can be hydraulically folded and ready for transport in less than 30 minutes making it the ideal machine for contract screening.
Key Features:
Aggressive screen box can accept bofor bars, screen harps, woven mesh, punch plate and cascade fingers.
Screen box angle can be hydraulically adjusted between 14º – 18º.
Screen box discharge end can be hydraulically raised 500mm to facilitate efficient and easy media access and changing.
Oversize conveyor angle can be hydraulically adjusted from 15º– 24º.
Optional raised chassis for extra ground clearance and additional stock pile height.
Company info
Related products
Related Articles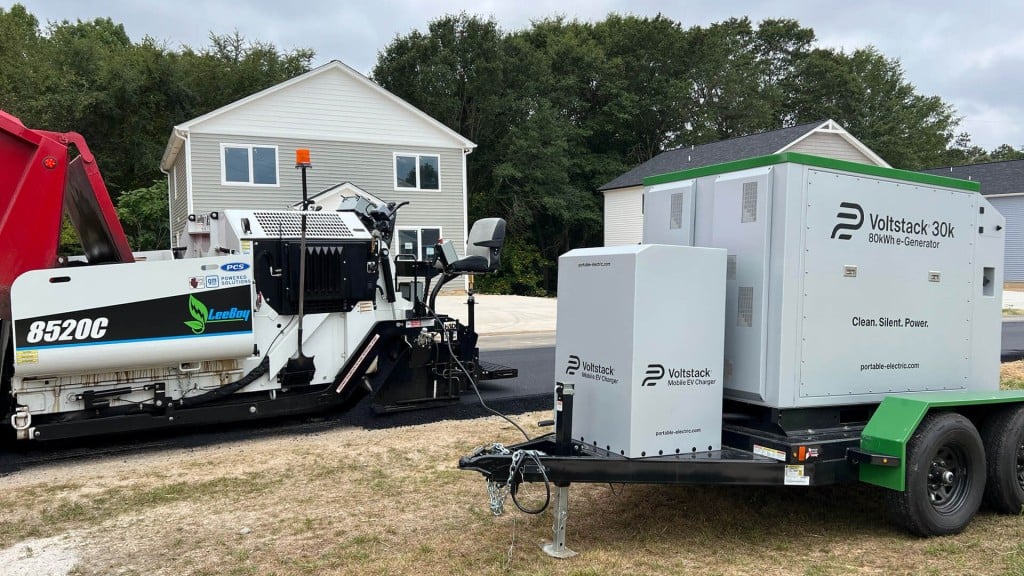 How LeeBoy and Portable Electric are advancing electrification in asphalt paving