Magnum MLT4000S Solar Hybrid Light Tower an Alternative to Diesel-Fueled Units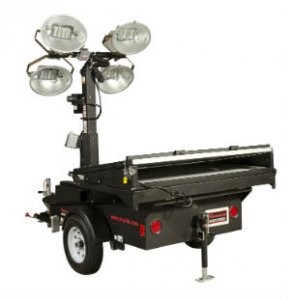 Whether running on batteries charged by its solar panel array or its on-board LP-fueled generator, the MLT4000S solar hybrid light tower by market-leading light tower manufacturer Magnum Power Products is an alternative to traditional diesel-fueled light towers.
"Whether diesel fuel is difficult to come by at a particular job site, or users simply require a light tower that can automatically operate for several weeks, the MLT4000S is now an option," said Dave McAllister, vice president of business development, Magnum. "During the day, the large solar panel array will charge the battery for nighttime operation. If weather prevents that, the unit's LP-fueled generator will charge them instead. We believe the MLT4000S will be a great complement to existing rental fleets.
The Magnum MLT4000S solar hybrid light tower features a compact, three-panel solar array that is easily deployed to charge eight on-board batteries. Should daytime weather prevent the solar panels from fully charging the batteries, or if the batteries become depleted during nighttime use, the LP-fueled Generac air-cooled generator will turn on automatically and recharge the batteries until the solar panels can take over. Coupled with a standard seven-day programmable controller, the MLT4000S can operate unmanned for extended periods of time.
The unit's rugged LED light fixtures offer more than 50,000 hours of operation—five times that of traditional metal halide bulbs. Additionally, unlike metal halide fixtures, the LED light fixtures require no strike or cool-down time during operation; they turn on and off instantly for immediate use of the light tower. The LED fixtures are 100% serviceable, with all components readily available and an industry-standard LED chip platform that ensures future sustainability. Job site users can rest assured that the LED fixtures with their lightweight aluminum housings are durable and vibration resistant—fully capable of withstanding both the rigors of construction use and transportation to and from the rental yard.
The Magnum MLT4000S also features a vertical mast for rapid deployment. The five-section tubular steel mast can extend to heights between 14ft and 23ft in a mere 30 seconds, compared to two minutes for a traditional mast. Like other Magnum light tower masts, the vertical mast can be rotated 360 degrees from ground level, even when fully extended.
The Magnum MLT4000S solar hybrid light tower also offer the benefits customers have come to appreciate in all Magnum light towers, including a trailer with a full tubular steel frame, a front step platform for light adjustment, and outriggers to stabilize the unit—even in high winds.
"An added benefit with the MLT4000S is that it's a more environmentally friendly alternative to traditional diesel-fueled light towers," McAllister said. "Aside from the obvious environmental benefits of solar power, LP fuel doesn't spill, is nontoxic, burns very cleanly, and can be stored indefinitely without degrading. This will make the MLT4000S an even more attractive alternative in many applications."
Related Articles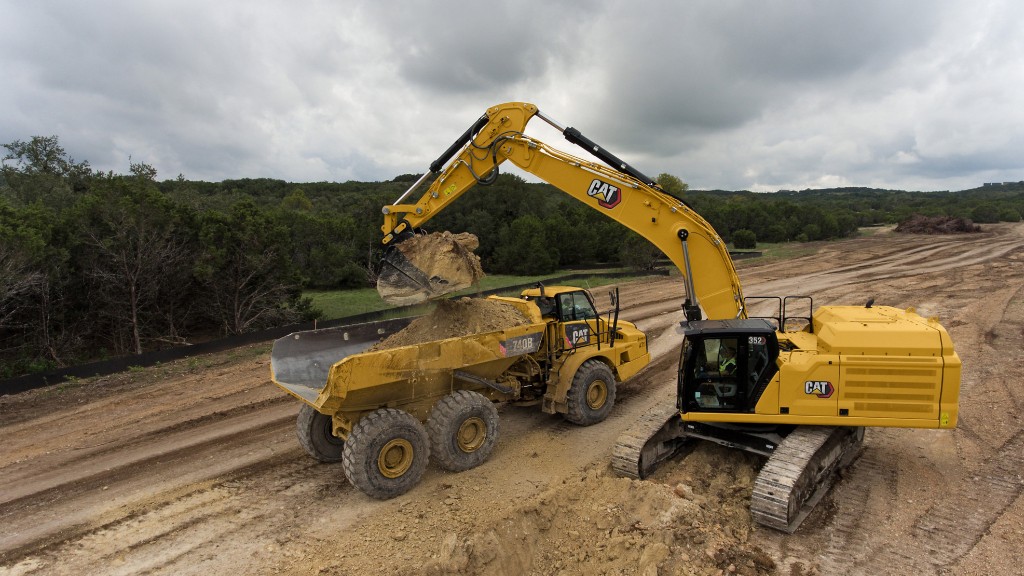 More power and stability help Caterpillar 352 work well with larger attachments