New Wirtgen W 210i, W 200i Offer Advanced Performance with Tier 4i Compatibility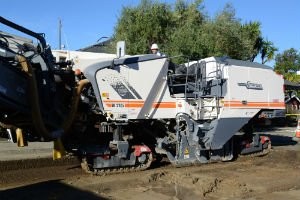 The new Wirtgen W 210i and W 200i cold mills – introduced in 2013 – offer the same advanced-design cold-milling performance as their established W 210 and W 200 predecessors, but are compliant with U.S. Tier 4i emissions requirements.
Like their predecessors, new W 210i and W 200i feature a standard milling width of 79 in. (2000 mm), but can be fitted with optional 59 in. (1500 mm) or 87 in. (2200 mm) cutting units. Three selectable engine speeds enable a broad range of applications, such as large-scale surface course rehabilitation, complete pavement removal at full depth, and fine milling, and have a milling depth of 0-13 in.
The W 200i is powered by a single engine generating 535 hp. Its operating weight is 59,922 lbs. with half-full water tank, half-full fuel tank, a 165-lb. driver, and tools.
The W 210i has nearly all of the same features as the W 210i, except for added power in cutting applications, features a unique fuel-saving drive concept utilizing two diesel engines, generating a total 680 hp with both engines engaged. Its operating weight is 63,670 lb.
The W 200i and same-sized, but more powerful W 210i incorporate a number of innovative new technologies for cold mills that are exclusive to Wirtgen Group.
Their Parallel-to-Surface (PTS) technology automatically keeps the cutter housing level as the W 200 and W 210 move into a cut, accelerating production, and their "smart" WIDRIVE technology offers new microprocessor-controlled enhancements to machine control systems, tying all main functions to a single source to manage fuel costs, tooth costs and other variables.
Their Intelligent Speed Control system incorporates an electronic flow divider that makes the four tracks work in harmony when turning a radius. Skipping and notching are eliminated, track wear is minimized, and the machine operates smoother. They incorporate the Level Pro system, Wirtgen's existing automatic leveling system which is highly user-friendly, and regulates the pre-set milling depth and actual readout electronically.
Asphalt and concrete milling is one of the most abrasive environments for any machine, but their new Vacuum Cutting System option will remove dust, fines and smoke from the cutter chamber and extract it out the conveyor, keeping the machine cleaner and prolonging component life. And Wirtgen's new 3DS Flexible Application Drum Speed system will automatically slow drum speeds in deep cuts, saving on fuel consumption and tooth wear.
Optional forward and rear television cameras provide a view of reclaimed asphalt pavement into the haul truck hopper, or when the unit is in reverse, a view to the rear.
Company info
Related products
Related Articles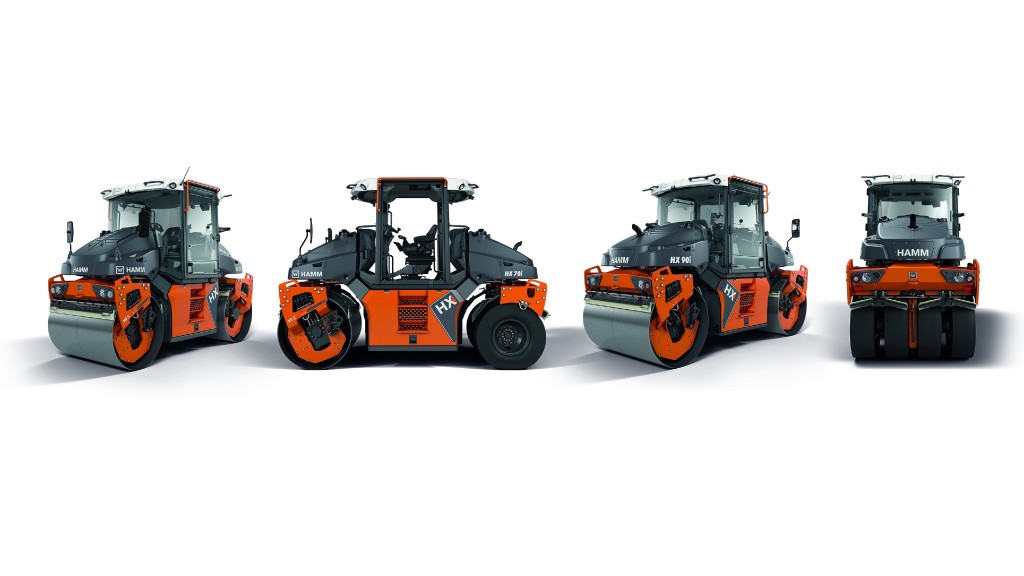 Hamm pivot-steered tandem roller series features Smart Compact digital support