New Vögele Screed, Pavers, Hamm Compactors and Largest Wirtgen Mill Highlight World of Asphalt Stand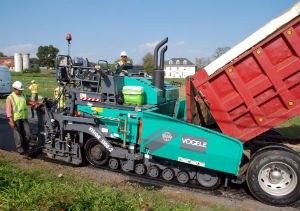 A new front-mount screed – designed especially for 8-ft. Vögele Vision pavers – was among the highlights of Wirtgen America Inc.'s stand No. 2021 at World of Asphalt/AGG1 2013 in San Antonio.
The VF 500 screed was developed for the 8-ft. tracked Vision 5100-2 and wheeled Vision 5103-2 pavers, and was displayed in Wirtgen America's 3,600-sq. ft. stand mounted on a Vision 5100-2 paver. The 8-ft. Vision Series pavers from Vögele offer contractors enhanced productivity through sophisticated design features, but is versatile enough to let contractors tackle both highway and commercial paving.
Also shown was the Vögele Super 700, which combines highway class technology in a compact package perfectly suited for paving cart, bike and walking paths, confined areas, repair of milled areas, and conventional commercial applications.
The advanced-design Hamm HD+ 140 VO tandem compactor was displayed, and features conventional vibration in the front drum, and exclusive Hamm oscillation compaction technology in the rear drum. The HD+ 140 has a maximum operating weight of 15.9 tons, and drum widths of 84 in. The HD+ line from Hamm sets new standards for compactors, with an unusually large operator's platform, perfect visibility conditions for the operator, and very impressive performance data.
Accompanying the HD + 140 VO was the unique Hamm HD 14 TT rubber-tired roller. This Hamm Compact Line roller has a maximum operating weight of 7,651 lb., and utilizes three tires in front and four in rear.
Wirtgen's largest cold mill, the W 250 – featuring a 2.5-meter (8.2-ft.) drum – also was shown. The W 250 is a high-performance cold milling machine with a maximum power rating of 980 hp, and can remove up to 1,300 tons of asphalt per hour. The W 250 incorporates Wirtgen's innovative Dual Engine Concept, which allows milling with one engine at 610 hp, or milling with two engines at the more powerful 980 hp. Six different milling widths – ranging from 87 in. to 14.4 ft. – are available.
While exhibit space did not permit exhibition of Kleemann Minerals Technology aggregates crushing and screening equipment, representatives staffed a Kleemann display within the Wirtgen stand No. 2021.
Related Articles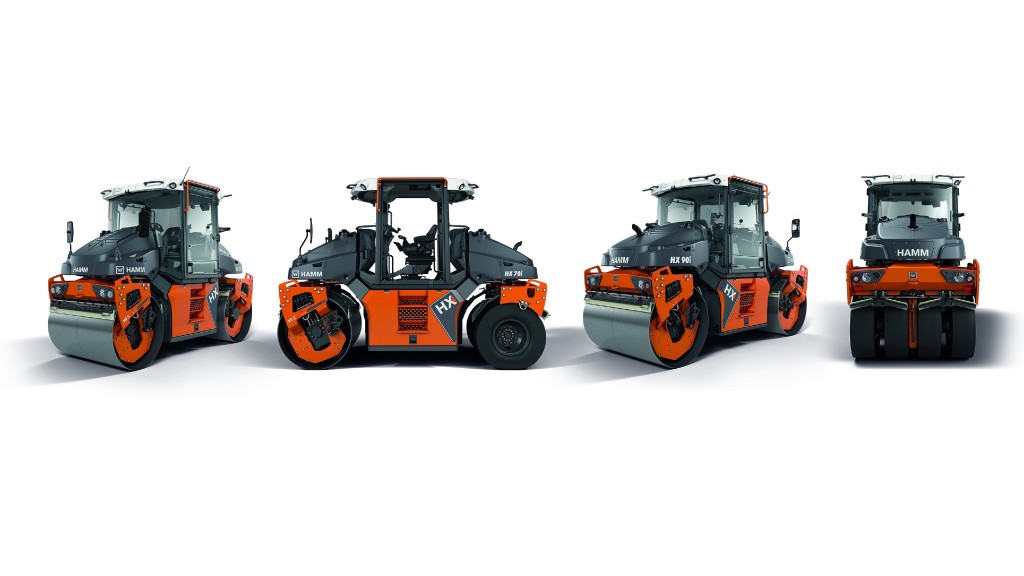 Hamm pivot-steered tandem roller series features Smart Compact digital support