Topcon announces new versatile, portable laser scanner
Topcon Positioning Systems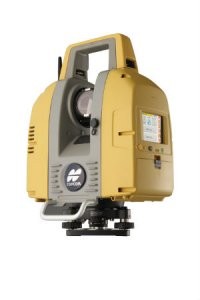 Topcon Positioning Group announces the GLS-2000 laser scanner designed for ease of use in any job situation.
"An expanded field-of-view, high speed and compact size make it the most versatile, best-in-class laser scanner suitable for any job site," said Brad Burgess, Topcon Positioning Systems sales manager for laser products.
With its 350m (1,150ft) eye-safe long-range scanning technology, the GLS-2000 features survey-grade accuracy that reduces the amount of scan setups required on site. The integrated twin cameras help ensure that the images recorded provide the best possible definition photography for all levels of scan detail.
Its dual-axis compensators provide tighter registration, overall increased accuracy, and increased field flexibility to help meet the needs of unique site logistics and project situations.
"The bottom line," Burgess said, "is that the GLS-2000 is easy: Easy to set up, easy to operate, and it provides an easy pathway to post-processing of data collected. Put these factors together with Topcon's unique scan technology and you are increasing productivity and your company's bottom line on every project."