Mustang 350 NXT2 Zero-Tail-Swing Compact Excavators
The all-new Mustang 350Z NXT2 zero-tail-swing compact excavator is engineered to bring efficient, compact performance to the market in a state-of-the-art package. This exciting new model incorporates innovative features that will enhance productivity, operator comfort and efficiency on the jobsite. The 350Z NXT2 zero-tail-swing compact excavator includes several upgrades from the previous 350Z model.
The new 350Z NXT2 is equipped with a 23.9 hp (17.8 kW) electronically controlled Yanmar Tier IV emissions compliant diesel engine which provides 20% less fuel consumption than the previous model and features an electronic throttle for precise control.
Two other important cost saving features include ECO mode and auto deceleration. When activated by the flip of a switch inside the cab, ECO mode will reduce the engine speed by 10% without sacrificing power. Utilizing ECO mode will save fuel when full speed is not necessary. Auto deceleration mode improves fuel economy, lowers noise levels and reduced emissions by lowering the engine speed to idle after four seconds without hydraulic movement.
Multiple improvements have also been made to the operator's compartment to enhance productivity and ease of control. To address productivity, the controls on the 350Z NXT2 have been improved to include a proportional auxiliary hydraulic rocker switch. This makes changing attachments easier, allowing the operator to adjust the flow for optimal attachment performance. The operator can easily select standard ISO or an optional backhoe control pattern with a turn of a mechanical lever. An integrated digital display features recordable maintenance history with adjustable time intervals and reminders. The display unit also records hours used for the past 90 days and can be monitored without starting the engine.
The operator's compartment has been enlarged and re-designed to offer the most advanced features in operator comfort. The walk-through canopy has a completely flat floor for improved safety during entry and exit. An optional cab enclosure with heat or heat/air-conditioning systems provides comfort and protection in extreme weather conditions. An adjustable suspension seat and arm rests provide personalized comfort.
To enhance performance on the 350Z NXT2 zero-tail-swing compact excavator, the overall width of the machine has been increased to enhance machine stability over uneven terrain. Plus, two additional inches of reach at ground level and one additional inch of flat-bottom dig depth have been added, requiring less repositioning. And finally, an optional, factory-installed hydraulic thumb can further enhance versatility and jobsite adaptability.
Serviceability on the 350Z NXT2 has been greatly enhanced over the previous model. Tool-free access is made possible by large swing-out doors on the back and right-hand side of the machine. These compartments reveal the entire engine and daily maintenance points, radiator, oil cooler, battery and fuses. Remove the cab floor panels, kick plates and tip back the seat to reveal the starter, alternator, fuses, control module and control valve. A left-side front panel reveals the control pattern selector and the left-side rear panel is a handy lockable toolbox for operator necessities.
On units equipped with enclosed cabs and air-conditioning, the A/C components are easily accessible via a tool-free access door on the upper-rear part of the machine.
Features that carry over from the previous model include the Power-a-Tach® hydraulic quick coupler which allows attachment changes by the flip of a switch inside the cab. The operator leaves the seat only to engage and disengage the safety pin.
Other important performance features include a high-strength boom with sliding cylinder guards that protect the rods from damage and the high-performance hydraulic system with two variable and two gear pumps for simultaneous operation without loss of power.
The Mustang 350Z NXT2 zero-tail-swing compact excavator is positioned in the North American market to meet the needs of contractors and agricultural customers. Mustang zero-tail-swing compact excavators excel in applications such as grading and excavating, trenching, digging, demolition and recycling and light utility construction. Their compact nature and zero-tail-swing design make them ideal in situations where space is limited.
"The new 350Z NXT2 zero-tail swing excavator from Mustang exceeds the market's demand for a powerful machine, while providing options that reduce operating costs," said Nathan Ryan, product manager for Mustang zero-tail-swing compact excavators.
"In today's business climate, excavator owners and operators are looking for ways to cut operating costs without impacting productivity. The 350Z NXT2 provides a Tier IV emissions-certified Yanmar engine and power conserving features that result in up to 20% fuel savings."
Related Articles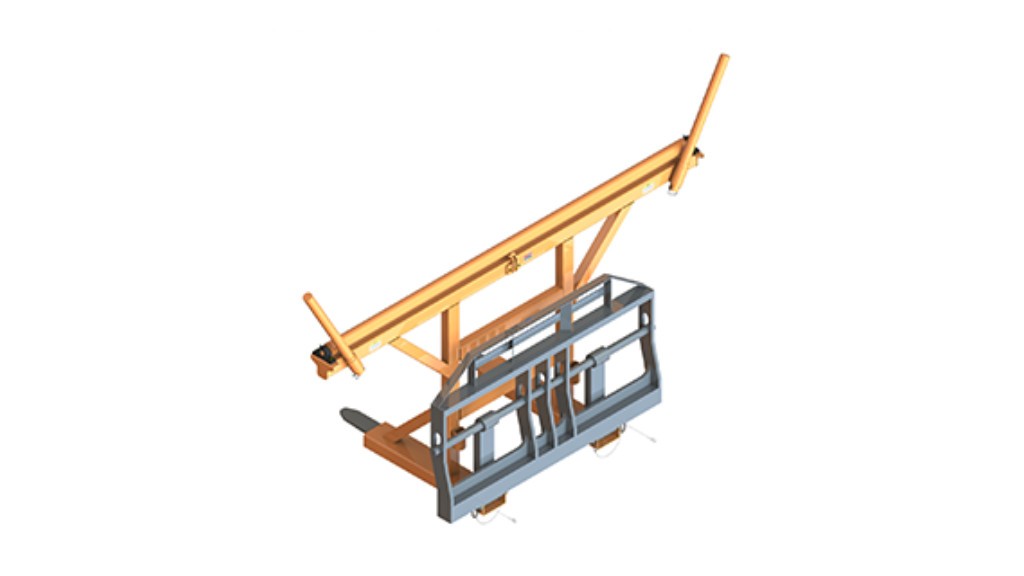 LineWise's new telehandler guard arm increase operator safety when catching falling lines