NEW CASE CX130C AND CX160C C SERIES EXCAVATORS
New Models Offer Improved fuel economy and productivity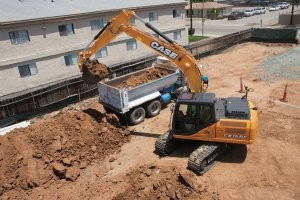 CASE Construction Equipment has introduced new Tier 4 interim CX130C and CX160C excavators to its C Series product line, offering customers fuel economy increases of up to 8 percent and 5 percent, respectively, versus previous B Series models; resulting in increased productivity, along with lower overall owning and operating costs facilitated through easier maintenance.
"The power and efficiency of the new C Series excavators, due in part from the optimization of their hydraulics system, makes them ideally suited for utility projects and road projects," said Rob Marringa, brand manager, CASE Construction Equipment. "In addition the CX130C and CX160C have been designed for easier transport at the end of the day for secure storage."
Increased fuel economy plus performance
Both the CX130C and CX160C excavators achieve 100/124 net hp (75/92 kW) using Tier 4 Interim-certified cooled exhaust gas recirculation (CEGR) technology that burns cleaner while delivering superior horsepower.
"On top of the power of these new CASE excavators, both of them stretch fuel dollars while delivering the higher productivity that contractors expect," said Marringa. He cited for the CX130C a 4-percent lift capacity increase among crucial product improvements. For the CX160C CASE has engineered a 3-percent cycle time reduction and a 2-percent lift capacity increase.
"Advancements made in the CASE Intelligent Hydraulic System technology reduce total fuel consumption and improves performance," Marringa said.
Boom Economy Control lowers engine RPMs during the boom down and swing operation, while the Auto Economy Control lowers RPMs when the joysticks are inactive. Swing Relief Control technology manages the hydraulic power allotted at the start of the swing operation, and Spool Stroke Control creates an automatic pressure adjustment during digging operations. Blended hydraulic functions provide faster transition for lift/dump movements to dig/curl, improving truck-loading time and jobsite efficiency.
He continued, "Because excavators run with little change to engine speed, CEGR technology was the best choice for efficiency and convenience."
With 3-percent faster cycle times than previous models, the new CASE CX160C excavator can load more trucks or trench further during every work shift than its predecessor model. Both of these new CASE excavators offer operators smoother and easier control and maneuverability. The CX130C/CX160C provide 4-percent/2-percent more lift capacity and boast a 440 lb (199.6 kg) increase in operating weight to tackle bigger jobs.
The new excavator offers three power modes – SP (speed priority), H (heavy duty) and A (automatic) – to allow operators to choose the best mix of power and fuel efficiency. The throttle settings also adjust the hydraulic settings for further tailoring to specific tasks.
Designed for lower operating costs and ease of maintenance
"Extended service intervals for the CASE C Series excavators help reduce operating costs," Marringa said, "keeping these machines on the job longer."
CASE designed these new machines with 500-hour engine oil change intervals, 5,000-hour hydraulic oil change intervals and 1,000-hour greasing intervals with Easy Maintenance System bushings. The cab includes new access points to easily reach the air filter and fuse box. All these improvements added up to the CASE CX130C/CX160C achieving a 1.4-percent improvement score over previous models on the SAE maintainability index.
"The new CASE C Series excavators efficiently package the redesigned engine, cooling and exhaust systems while maintaining excellent serviceability and operator visibility," Marringa said. "The machines feature wide-open panels for easy access to service points and ground-level access to grouped lubrication points."
Company info
Related products
Related Articles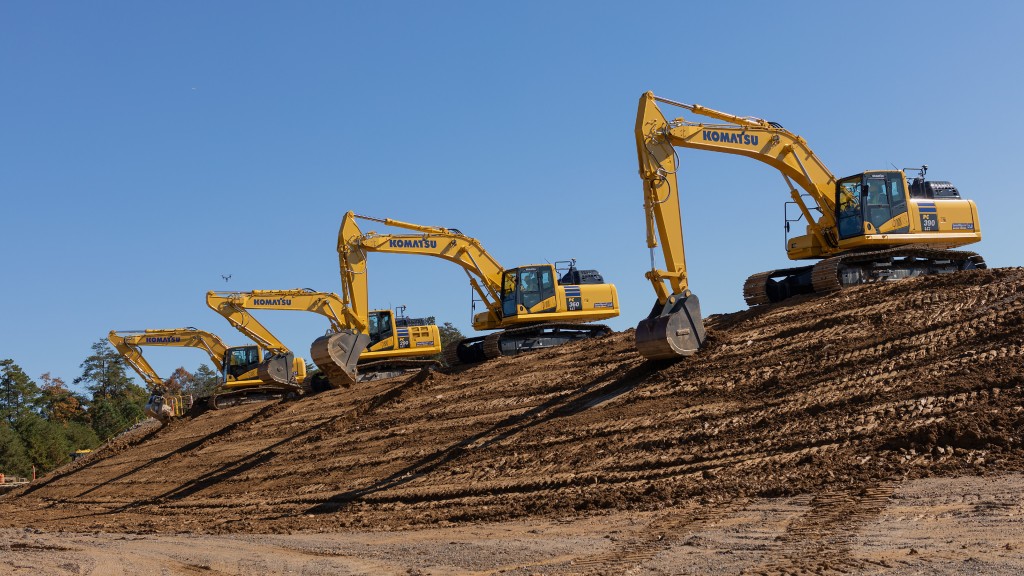 Intelligent Machine Control 2.0 from Komatsu adds productivity to excavators