World's biggest crusher bucket introduced at Intermat 2012
MB S.p.A unveils BF 150 for carriers 70-tons and up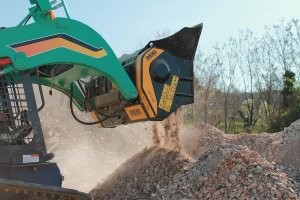 MB S.p.A., the Vicenza, Italy-based company introduced two new MB crusher bucket models at this year's Intermat tradeshow in Paris (April 16-21).
The BF 150, with its 10 tonnes of weight, holds the title of the biggest crusher bucket in the world, according to MB. The other introduction is the MB-L, the company's smallest crusher.
Suitable for carriers of 70 tonnes and upwards, the new BF 150.10 is the ideal product for those working in large operations. The BF 150.10 is the largest in a series of five crusher buckets ranging from 1 to 10 tonnes. These units are designed for excavators greater than 70 tons, have a load capacity of 2.3 cubic metres and a bucket load opening of 1,500 mm x 750 mm.
For use with compact equipment such as skid steers and backhoe loaders, the new MB-L is engineered for efficiency and practicality. These units are small, manageable and with a very high production yield, are capable of crushing any type of material. The MB-L is available in two models, with load capacities 0.3 cubic metres (MB-L 160) and 0.5 cubic metres (MB-L 200) and with maximum production of 15 cubic metres/hr (22.5 ton/h) and 21 cubic metres/h (31.5 t/h) respectively. Units are recommended for optimal operation, for use on a 3.5-ton skid loader or a 7- to 12-ton backhoe loader.
MB also offers the MB Iron Separator, and the MB Universal Quick Coupler, as well as a screening bucket, available in three models in terms of size and weight, and which is compatible with all excavator sizes. The MB-S Screening Bucket is ideal for selecting natural materials, for both the pre- and post-crushing phases, and is engineered to enable a reduction on crushing costs by up to 60 percent.
Related Articles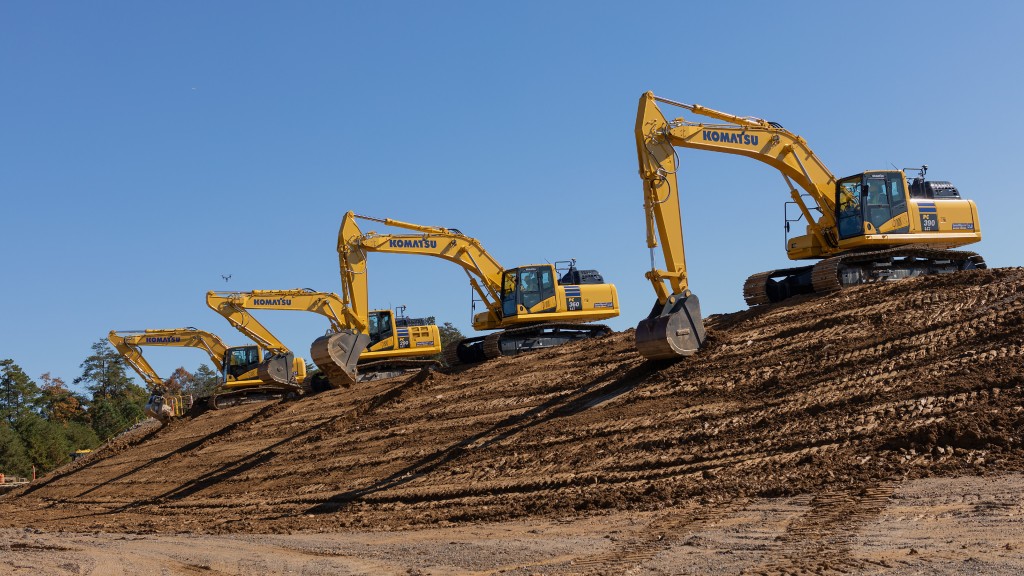 Intelligent Machine Control 2.0 from Komatsu adds productivity to excavators