Western Star's new powertrain options for its 6900 truck model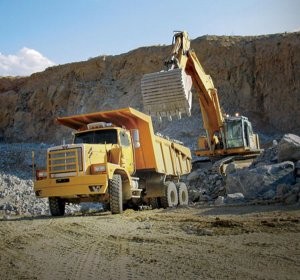 Western Star Truck Sales, Inc. has announced new powertrain options for its 6900 truck model.

Now available for all 6900 truck configurations, the Detroit DD16 engine increases fuel economy and productivity. The powerful 15.6 litre DD16 features up to 600 hp and 2,050 lb per feet of torque, and provides superior torque curve for the heaviest loads in extreme vocational applications such as logging, mining, oil field and heavy haul.

In addition to the DD16, the Detroit Series 60 Tier 3 engine is now available for the Western Star 6900 Twin Steer (TS) truck model. Ideal for the most rugged off-highway vocational applications, the Series 60 Tier 3 features a single stage turbo and no EGR. This not only increases fuel efficiency, but minimizes maintenance and operational costs. The engine's design also eliminates the need for any kind of regeneration, further enhancing its efficiencies.

"Our truck customers have very specific needs, and with new 6900 options that include the DD16 and Tier 3 engine, we continue to be one of the only OEM's to provide a range of products that not only increase productivity but also improve fuel economy for extreme over-the-road and off-highway applications," said Peter Schimunek, marketing segment manager, Western Star.

The Allison RDS 4500 and 4700 automatic transmissions are also available for the 6900TS. Ideal for oil pumping applications, the transmissions' vehicle propulsion mode puts power to the wheels in rugged or remote locations, while stationary mode provides power the pumps, winches and augers in the field. This smoother shifting improves performance, durability and fuel efficiency .

Company info
Related products