3D GPS system shows excavation work underwater
A PowerDigger 3D GPS machine control system from Leica Geosystems enabled a contractor to see excavation work underwater by viewing a display screen in the operator's cab.
Last summer, M. Bowling Inc, excavated 130,000 cubic yards of earth to widen and deepen the Ohio River in preparation for a possible expansion of the John T. Myers Locks and Dam.
The PowerDigger 3D GPS system was fitted to a Case CX240 excavator. The PowerDigger played a key role in fine grading the river bottom, checking grade, and grooming a 3:1 slope on the river bank. Other excavators performed the heavy-duty excavation of the river bottom.
"The U.S. Army Corps of Engineers was checking grades as the contractor was digging underwater and after many checks and finding the PowerDigger system was so consistent on grade, they quit checking grades," said Mike Gall, sales representative, Leica Geosystems Machine Control Division.
"There's no guesswork involved with the PowerDigger system," said Brandon Bowling, the project superintendent. "And there's no over-excavation – that's a huge advantage right there." Bowling estimates that the PowerDigger system sliced two weeks from the 26-week project schedule, by providing one-time assurance of grades achieved and eliminating wasted movement of work barges from place to place on the river.
"Furthermore, the PowerDigger system eliminated the need to continually measure the newly-excavated depth of the river bottom," Bowling said. "Without the GPS system, a survey crew would need to take a boat into the river and use a tape measure or sounding equipment to check grades. You would need two workers full-time to check grades."
The system also helped finish grading the rip-rap stone along the river bank and on two underwater dikes in the river.

Leica Geosystems
Related Articles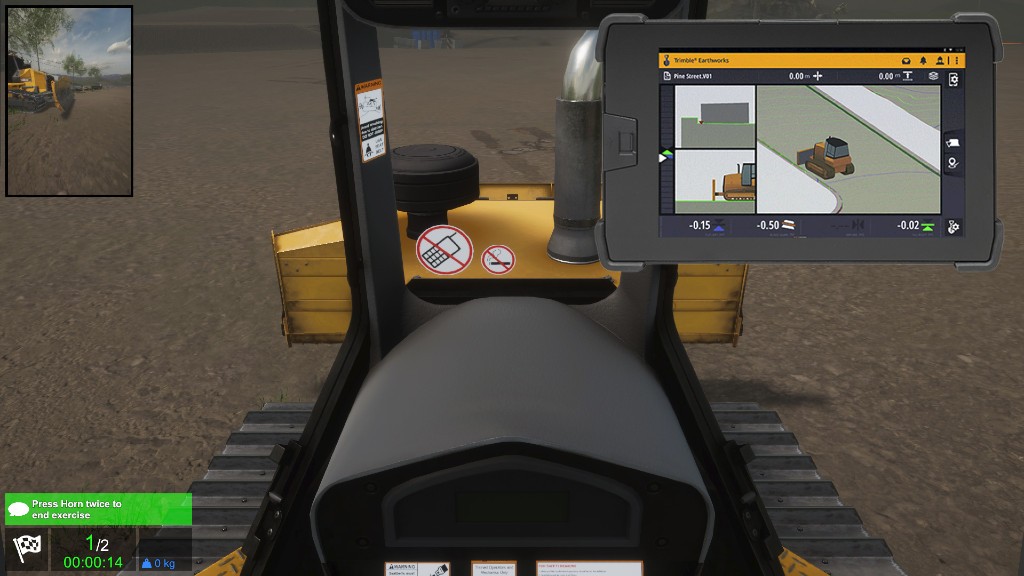 CM Labs expands Trimble software integration to dozer and motor grader training packs