Blades push more than snow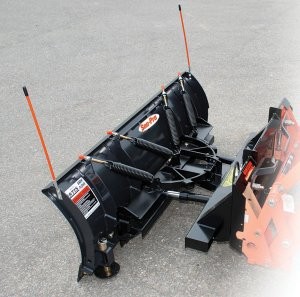 Designed for snow removal and general purpose use, Sno-Pro blades are ideal for pushing snow, aggregate materials, livestock feed, and silage. Built tough for contractors, municipalities, landscapers and others these unique implements give an added versatility to your bucket loader.

These blades feature 30-degree hydraulic angle for efficient and productive plowing, four heavy duty trip springs for added protection against blade damage from surface obstructions, easy-adjust depth shoes, and highly visible guide markers for easy location of blade edge/corners. Sno-Pro front end loader blades are made with heavy-duty 11 gauge powder coated steel, an extended four foot push frame for added durability, and a high carbon steel reversible cutting edge. Blades are available in five through eight foot models.