Lightweight, rugged laptop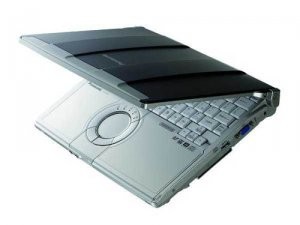 Powered by an Intel Core i5-2520M vPro processor, the Toughbook S10 delivers up to 12.5 hours of standard battery life and weighs only 3.0 pounds. This notebook offers optional Gobi2000 mobile broadband and other enhancements to increase performance and drive return on investment. Panasonic has designed the Toughbook S10 for the most demanding mobile users, offering exceptional battery life, connectivity, security features and performance. In order to withstand a highly mobile work environment, the Toughbook S10 is designed to survive drops, bumps and spills.

Due to its magnesium alloy case and shock-mounted flex-connect hard drive, the device can handle up to a 30-inch drop to the base of the unit. It also features a spill-resistant keyboard.