Custom solutions / guarding for loaders and other heavy equipment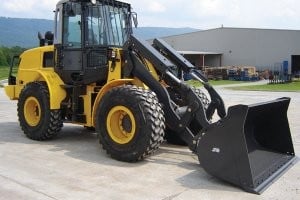 CustomWorks, a Brand company of Paladin Construction Group, delivers specialized solutions to protect and enhance trucks, excavators, skid steers, wheel loaders and other heavy equipment that operate in harsh applications. CustomWorks offers a broad range of products, services, engineering, manufacturing and installation expertise, including cab and machine guarding to protect machines and operators from rough outdoor elements and theft, key component protection to withstand dangerous job site conditions, and other equipment enhancements.
CustomWorks can modify newly purchased or current equipment at its custom facility or ship the necessary parts and kits directly to a dealership, and is ideal for extreme applications in recycling, scrap and waste, demolition, and a range of others. Machines can also be modified to deliver specific solutions for unique applications and challenges.