CertainTeed(R) Sustainable Insulation(TM) Now Available for Commercial, HVAC Applications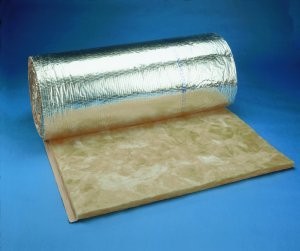 (Valley Forge, Pa.) – CertainTeed Corporation is expanding its Sustainable Insulation™ fiberglass insulation technology to new categories of product, including SoftTouch™ Duct Wrap, Commercial Blanket Insulation and Metal Building Insulation. Available to customers in the Western U.S., all of the products are engineered, produced and shipped with the commitment to minimizing environmental impact and improving energy savings.

Designed to exceed the California Air Resource Board (CARB) indoor air quality regulations, Sustainable Insulation products are manufactured with recycled and renewable content including a plant-based, formaldehyde-free binder and contain no harsh acrylics, dyes or unnecessary fire-retardant chemicals. The products are manufactured at the company's Chowchilla, Calif., plant, featuring world-class water, waste and energy management systems.

"Expanding the Sustainable Insulation product line to include products for commercial and HVAC insulation applications extends our overarching commitment to the environment and our customers," says Mike Lembo, senior product manager for CertainTeed's Mechanical and Industrial Insulation Group. "Our customers now have a wider range of product options that meet stringent indoor air quality and environmental requirements, while providing superior thermal performance, acoustic control and long-lasting comfort to building occupants."

SoftTouch Duct Wrap Insulation is used to insulate rectangular and round heating, ventilating and air conditioning ductwork and offers outstanding thermal properties that reduce unwanted heat loss or gain and condensation during system operation. When properly installed this product virtually eliminates condensation problems on cold duct surfaces.

Commercial Blanket Insulation is used as a thermal or acoustical insulation in commercial buildings where wide rolls of unfaced insulation are required. It is also used in post frame construction and may be installed over old roof decks prior to application of a new standing seam roof.

Metal Building Insulation is a flexible blanket insulation furnished in rolls then laminated on one side with a suitable vapor retarder. It is used as a thermal and acoustical insulation in the roofs and sidewalls of pre-engineered metal buildings and post frame construction.

For more information, visit www.certainteed.com.