Tools to keep trucks operating at their best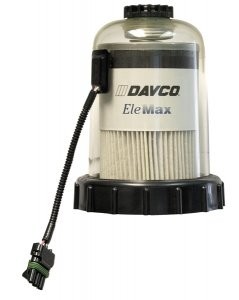 Davco has introduced three new products for the truck market. EyeMax is a telematics device that indicates when to change the diesel fuel filter. The information is transmitted to a remote location or onto the dashboard of a vehicle.
The Davco Diesel Pro 243 fuel filter/water separator/fuel heater is a "continuous improvement" product for medium-duty diesel engines that flow under 60 gph. It features a shorter height, universal fuel port options, a collar that uses a common tool for removal, a new torque limiting vent cap and exceptional water separation and fuel filtration capabilities.
The third product is the Shop Pro FXP. This is a shop tool for sweeping diesel fuel tanks to remove water and contaminants, to filter the fuel when transferring to another tank and to prime diesel engines.