Pull grader built from old graders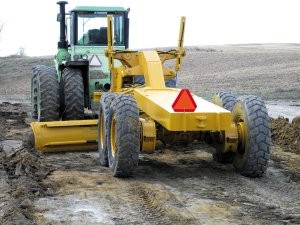 CW Enterprises offers a grading option for large construction sites and road building. The Pull Grader is built from older motor graders. The old graders get stripped down, rebuilt, and reworked into a pull type design. The Pull Grader was originally designed for agricultural use, including drainage and levelling. The weight of the unit and its ability to penetrate the soil in tough conditions also make it very useful on the construction site. The Pull Grader can be pulled with virtually any power unit however 250-hp to 400-hp 4WD Ag tractors seem to be the best fit.
There are some definite advantages to the pull type design. With the added length of the grader they do an excellent job of levelling and also work well in soft and wet soil. Another reason they work so well is there is a lot more horsepower and traction for pulling the grader through tough spots where a motor grader would spin out. The company says you can move the same amount of dirt with a 25,000-pound Pull Grader as you would a 40,000-pound motor grader. CW Enterprises also custom conversions as well. The standard pull grader is 34 feet long, weighs 22,000 to 25,000 pounds, has a 14-foot moldboard, 14 x 24 rear tires, and requires four hydraulic remotes.

Company info
Related Articles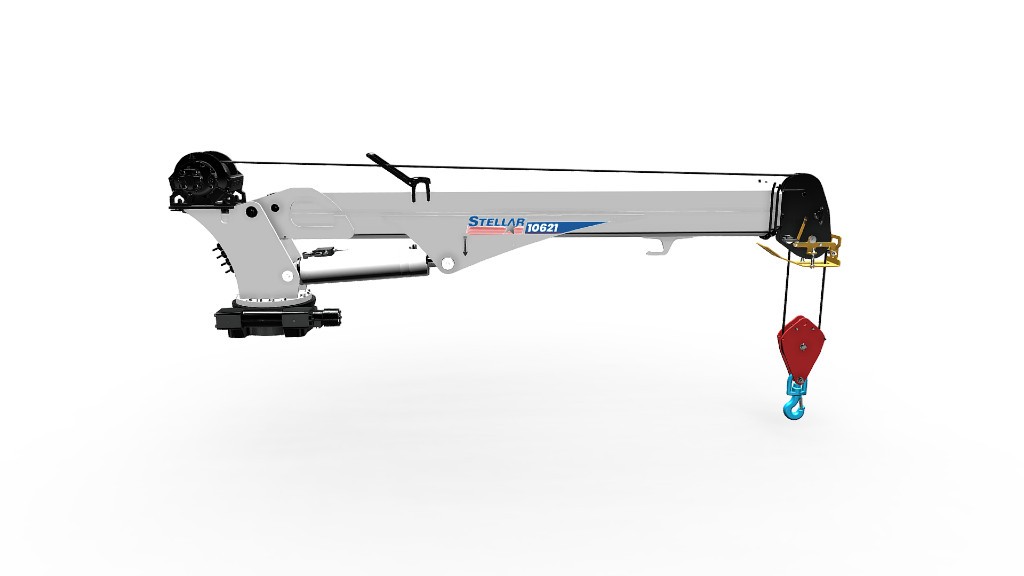 Six new Stellar telescopic service cranes feature redesigned booms and radio remote controls