Improved fleet management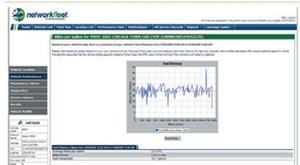 A new sensor from wireless fleet management compnay, Neworkfleet, helps increase fleet operating efficiency and asset utilization. Consisting of the Sensor Expansion Module (SEM) hardware device combined with software reporting, the new functionality gives fleet managers access to more vehicle diagnostic data. The SEM detects voltage events from the vehicle, such as Power Take Off (PTO) engagement/ disengagement, secondary engine on/off, and door open/close. Users get detailed reports on sensor activity showing both the duration of events as well as the location of where those events took place.

The new sensor provides additional information that can be useful to a variety of commercial and government fleets. For example, a towing company can use the sensor to track where and when vehicles are towed. A utility company can track the use of the "boom" in the field, and a municipality can see when a street sweeper broom has been engaged. This information – together with GPS location and engine diagnostics already provided by the Networkfleet 3500 – further improves operating efficiency and lowers costs.